The Queue: It's the final countdown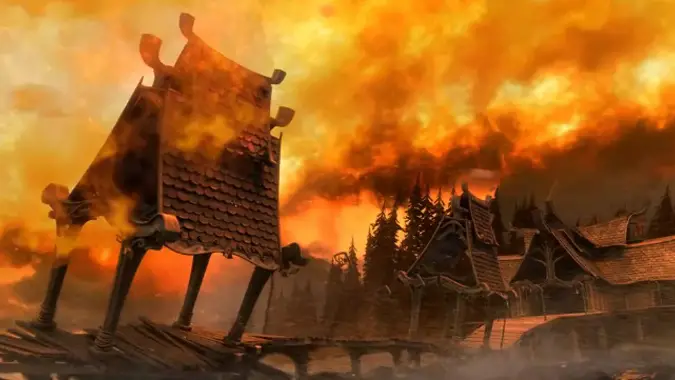 It's two days to BlizzCon and we're all on red alert.
---
ROWSDOWA ASKED:
Is BW doing write ups and summaries of the Blizzcon panels even if you aren't doing liveblogs?
Instead of liveblogs, we'll write more short posts that focus on big news. This will probably be several posts per panel, at least. Our goal is to spend less time with long writeups and getting the important stuff out quickly. We'll round everything up each day in a single post so you can quickly catch up.
In addition to that, we'll be posting full galleries of each panel, including all of the slides. They'll be posted live during the panels for anyone who doesn't have access to the livestream. In the past we've done image galleries alongside liveblogs, if past readership is anything to go by, people are more interested in the slides than complete writeups.
If you prefer your info in audio/video form, we'll be livestreaming the first panels with commentary on our Twitch channel, and if there are any game demos — like last year's WoW Classic demo — we'll livestream that, too. There will be a podcast Friday night and Saturday night, which will be both livestreamed and posted as a standard podcast feeds.
I'm expecting to post about a hundred articles over the weekend, so there won't be a lack of stuff to read.
---
RED ASKED:
Q4tQ: now that everyone is pretty much expecting D4 and OW2, as well as a new WoW xpac… has the hype level for this Blizzcon gotten too high?
Do you think they can deliver what the audience is expecting?
Last year, the Diablo team really went overboard on the hype — so much so that they had to walk it back in a forum post that basically said "don't get too excited." It didn't help, because everyone still expected Diablo 4, which didn't materialize.
But this year it doesn't feel like Blizzard itself has generated any hype. If anything, it has quietly, confusingly cut hype by releasing news in advance of BlizzCon. We've had an infodump on WoW patch 8.3, news on Diablo patch patch 2.6.7 plus an end date for Season 18, and a beta for Warcraft 3: Reforged. These are all BlizzCon-quality announcements that Blizzard has just tossed out there, and it's extremely unusual.
I think that suggests the announcements at BlizzCon will be bigger. That they're clearing space. But they also aren't intentionally trying to hype the convention.
There are a lot of rumors flying around, but there are rumors every BlizzCon. The difference between the rumor hype this BlizzCon and some previous BlizzCon's (like last year) is the credibility of them. We've had multiple reliable sources — including a couple of seemingly accidental slips from Blizzard itself — reporting on several games, and I'm feeling pretty confident Blizzard can pull this off.
---
SAEWEN PINHA ASKED:
QFTQ: Any last minute predictions for Blizzcon? And do you think the "leaks" have influenced your own predictions?
Personally, I try to go into BlizzCon with limited expectations. I ignore most of the rumors unless they have a credible source — I know they're out there, but I don't pay them mind unless they have a reliable source behind them. So I don't think leaks influence my opinion unduly.
My predictions aren't last-minute, but what I've been making plans around. I think there's a 100% chance of a WoW expansion, a Hearthstone expansion, and Diablo 4. I think there's a 100% chance of a Warcraft 3: Reforged release date and at least a 90% chance of a Diablo Immortal release date. I think there's an 80% chance of a major Overwatch announcement, either an expansion or a sequel of some kind rather than the usual new hero. I give a 50% chance we get more remastered titles, like Diablo 2. I think any kind of new franchise is highly unlikely; I'd give it a 10% chance at best. And I don't think there will be any news of note about Heroes of the Storm or StarCraft.
---
TAURENITUP ASKED:
So, between the last couple of Queues and especially the weed article yesterday, I'm really curious how you guys interpret the up/down vote system. Do you upvote things that you like, or upvote things you think are good for the sake of conversation or information? Sometimes I see people having a negative reaction to downvotes as if it is a personal attack or something and I'm not sure what is really being communicated with the little arrows. (Stranger still is being upset by seeing someone else's post getting upvoted)
I strongly dislike the downvote system. It's always been there, and was used to organize comments if you sorted your comments by "best" rather than chronologically. But it's only recently shown a downvote count, and it just seems to stir up discord because people take it as an insult — "I don't like this and I don't like you."
And, frankly, "I don't like this" is how Disqus interprets it. A downvote means the comment is bad in some way, so if you sort by "best" comments, it will be lower on the list. I think it's a system that works on large sites driven by community-created content, like Reddit, because it helps the best comment — out of tens of thousands of posts — rise to the top. But we're not that big of a site. Plenty of comments get no votes at all, and even when you get one upvote and one downvote, that feels kind of bad. Because the intent of a downvote isn't clear it can feel like an "I don't like you."
If it were up to me, I would turn off downvotes — or showing downvote counts — entirely. But Disqus doesn't let us do that.
Instead of downvoting, I would strongly encourage everyone to use their words. If you disagree, say so. (I always advocate respecting your fellow commenters, but that doesn't mean you can't disagree or discuss something.) Using words removes any ambiguity about what your downvote means and, I suspect, removes some some of the hard feelings about downvoted, too.
---
PIDIA ASKED:
Q4TQ: Where can I meet the BlizzardWatch team throughout BlizzCon and thank them in person for the amazing work?
Con Before the Storm is when you're most likely to find the crew all in one place at one time. Mitch, Matt, and Cory will all be there from 6 – 7 pm on Thursday.
You can find Con Before the Storm at the Anaheim Hilton (777 Convention Way), just across from the convention center. The team will be in the meet and greet area in the California ballroom.
---
THOMAS STRANGE ASKED:
Should I spend mana pearls on getting new azerite gear and upgrading it so I can swap over to Affliction, or should I just pay the gold and change the talents with what I've got?
If you intend to swap permanently, spend the gold to reset your traits. If you intend to go back and forth, spend the pearls to get new Azerite pieces.
---
CAPTAIN CAKEWALK ASKED:
Q4tQ: Are you playing The Outer Worlds and if so are you enjoying it? :D
It's hilarious that you think I have time to play other games just before BlizzCon!
I'd like to try it out because it sounds awesome, but buying brand new games isn't really in my budget right now. I have a big back catalog of games to finish and there's always something to do in WoW. Also I'm subscribed to Apple Arcade right now and I am really enjoying mobile games with no microtransactions. For $5 per month I'm getting a bunch of gaming out of it, so I don't feel like I have to jump on the latest big title to have fun gaming. I'd like to, but this makes more sense.
That is all for now, my friends. I look forward to seeing you all (virtually) at BlizzCon on Friday.