WoW
Oct 30, 2019 10:00 am CT
Submit your BlizzCon WoW Q&A questions online starting November 1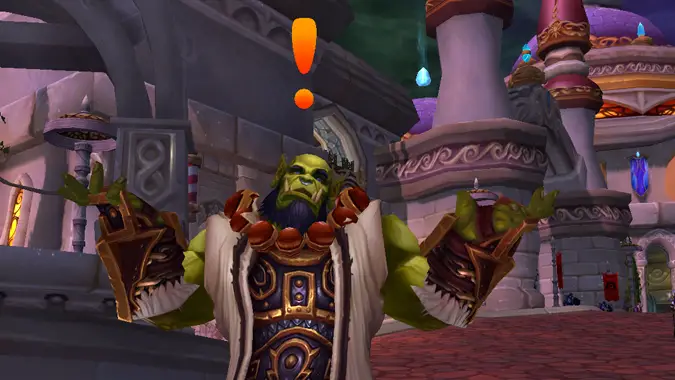 Even if you aren't going to BlizzCon, you can still participate and potentially get answers to your burning questions in the WoW Q&A.
The WoW Q&A takes place on the second day of BlizzCon — this year on November 2 from 2:15 p.m. to 3 p.m. PDT — so the community managers in charge of the panel collect questions throughout the opening day of BlizzCon. This gives players the chance to ask questions or clarifications about any WoW announcements that may not have been covered in the deep dive panel. Blizzard chooses a mix of questions from those submitted at the convention and everyone else to get a wider range of viewpoints and experiences, and also to have as many players as possible involved.
On November 1, the day BlizzCon starts, they'll be opening a forum thread specifically for everyone at home to submit questions for the WoW Q&A. The thread will be open until 6 a.m. PDT the following day, so you won't need to worry about getting your question in as soon as you can. We don't know what time they'll open the thread — possibly after the announcement — but we'll update when it appears. They usually include a template of sorts and guidelines to make asking questions easier.
Con-goers will be able to submit their questions in the Warcraft mailbox at the Darkmoon Faire — the same as they do every year — for a chance to ask their question during the panel. This speeds things up and highlights community concerns without being redundant, though I'm sure we can all agree that it could do with fewer guild shoutouts and attempts to get crowd reactions. We want the questions, not everyone's 30 seconds of fame.
Content creators Taliesen and Evitel will be hosting the Q&A this year, and they'll be alternating between live questions and online questions during the panel. Four main panels will be free to watch for the first time ever — and we fully expect the WoW announcement to be one of those — so pay attention during the announcement and deep dive so you can ask questions about anything that concerns you.