Overwatch 2's Story Missions blends narrative with dynamic combat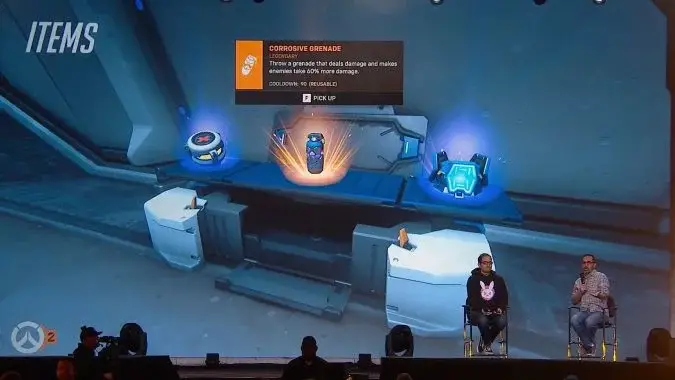 Overwatch 2 brings way more story to the FPS game we already know — and it's actually in the game this time. Fans have been asking for narrative-focused missions for a long time and Blizzard is planning to deliver with the release of a sequel through Story Missions.
Story Missions are much like the Overwatch Archives event we already have. Like Uprising, Retribution, and Storm Rising, you'll fight alongside three other players against AI-controlled enemies. Each missions will take place on tweaked maps from the game's PVP map pool and feature cutscenes that set up the story.
Like with the previous PVE missions, you'll be limited to certain heroes. In the BlizzCon Rio de Janeiro demo you can only play Tracer, Reinhardt, Mei, or Lucio. From there, you'll have to work together to battle through a map with evil Null Sector Omnics.
On top of that, you'll be able to bring in unique traits earned by leveling up. For example: Lucio gets the choice between an ability that makes his Sound Wave — or boop — heal allies for 25 percent of their max health or his healing and speed songs to benefit his team at the same time. Tracer also gets abilities like a Pulse Bomb that attaches to multiple enemies and the ability to deal damage by Blinking through them.
Also included are randomized utility items throughout the missions. These come in different rarities — think WoW's blue, purple, and orange — and they are equipped in a new item slot. Any character can pick up items like a turret that acts just like Torbjorn's, a circle barrier shield, or an item that instantly heals everyone for a set amount of health. The items seem to appear at set spots and potentially randomly throughout the map in hidden sections.
Otherwise the missions look very similar to the current PVE missions. They feature more types of enemy Omnics — some that fly, some that sprint. There's also a boss-type one at the end that not only has multiple health bars but deals damage like a WoW raid boss.