What do Overwatch 1 players get access to in Overwatch 2?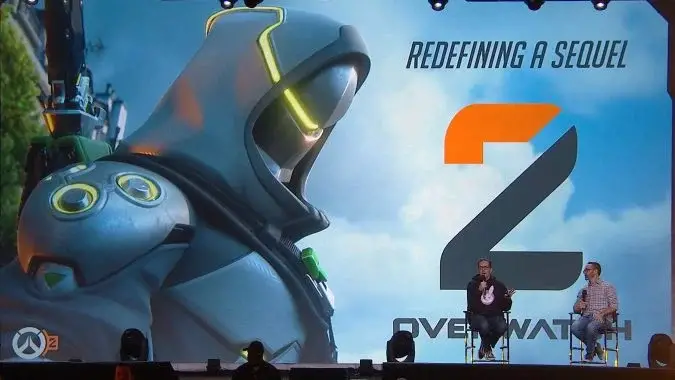 Overwatch 2 isn't exactly a brand new game. The number in the title is a little misleading if you're used to traditional video game sequels. Overwatch 2 more like a second chapter, an iteration on what we already love about the first game. Blizzard also said that anyone that owns the first game will be able to play the second game. Sort of.
Here's how that all breaks down given what we've learned today at BlizzCon.
For right now, we know this: anyone that owns the first game will be able to install and load up the Overwatch 2 client. Once inside, you'll be able to play everything that's currently in the game as it is right now. Quick Play, Competitive, Arcade, and Custom Games will work just as they do now, and will include all the new heroes and maps, as well as the new Push game mode. On top of that, all of your cosmetics will also carry over.
If you choose to never purchase Overwatch 2, you'll essentially be playing a sleek, new version of the game you've been playing for years — just with a sort of big content drop in terms of heroes and maps on the sequel's release day. If you do buy Overwatch 2, you'll get access to all of the new PVE content, including Story Missions and Hero Missions. If you don't, that stuff will be locked off from you. You also probably won't get access to any new cosmetics.
To put it simply: if you buy Overwatch 2, you're buying the PVE content and the new cosmetics. If you want to continue playing the base game, you can do that without spending a dime. And you'll be queueing up with anyone that owns either of the two versions of the game.
All of this is subject to change obviously. The game is still deep into development, and Blizzard even said the Overwatch team going dark to continue working on it after BlizzCon.  For now, we'll have to keep waiting as more news out to solidify how this divide between the two games works.