My Road To BlizzCon: The Part Where I Get To Go Home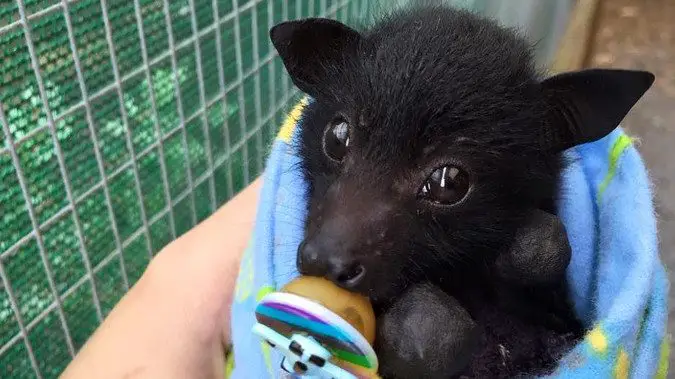 I'm writing this on Monday, after flying home from the convention. It's almost 4 am here, which would make it 3 am there. There's a host of things bouncing around in my memory.
Horrifying and amusing the cashier at Albertson's with my grocery purchase, which was literally Hot Pockets and Cheese Dogs and nothing else. Yes, I ate it. Yes, it was actually pretty tasty, in a when I was a child I ate this, so I feel nostalgia for it now, but it's actually horrible for me and I'm gonna pay for it later sort of way. I'm remembering all the people I met and spoke to at this BlizzCon, way, way more than I am used to.
It was an excellent experience, but I'm an introvert by nature so by the time I left I was one raw, pulsing nerve and the flight home was one of constant physical tension slowly ebbing out. I'm remembering two cats, one at the hotel I stayed at and the other at my friend's house, both very nice and affectionate in their way.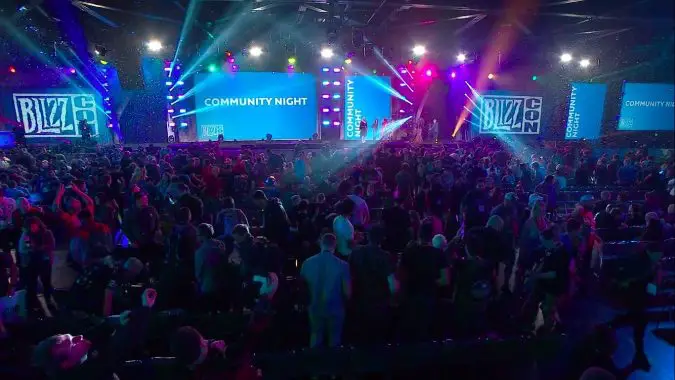 Sensory Overload
I got to play almost all the demos, I got to talk to people I've known for years and have never met face to face before, I got to meet a lot of you. That was all great. I also screwed up and missed a chunk of panels because I am dangerously awkward with technology. That was less great. My flight home was eventful — I kept getting seated next to people who were amazingly drunk. It didn't work out as badly as I feared, as they were usually the chatty types, but seriously it was a lot more drunk people than I'm comfortable being around.
So what's my takeaway from this BlizzCon? What have I learned?
Well, the Diablo IV announcement amazed me, and I played the demo like four times, maybe more, I honestly lost count. I'm sad that the game won't be out for a while because I sincerely loved that demo, but I'm glad they're going to take the time to develop it and get it out the way they want it. You could feel the enthusiasm from the developers talking about it, and that's always awesome to see. I spoke before about how we sometimes forget that the people who make these games are, well, people, and it's just as easy to forget just how much they love these games. I mean, they made this their career.
I definitely overdid it physically. My entire body is a livid, angry sprain right now and my mind feels like it's stuffed with cotton. When I played Shadowlands I was already so out of it that I was almost done with the demo before I noticed the level squish. There were so many people always around, I knew I have a fear of crowds but I had no idea how much I could push that fear — the sheer amount of omg there's people everywhere all the time that I experienced is going to be on me for days and days. I'm still not all the way back from it after passing out when I got home.
It was crazy dark on the floor and there were a lot of bright lights that would suddenly hit you in the face, I got lost a lot.
I'm so glad to see my wife again. Y'all have no idea. And my dog, and my cats. The dog missed me. The cats begrudgingly admit they noticed I wasn't around. Well, except for Sasquatch, who I had to pet and snuggle extra today.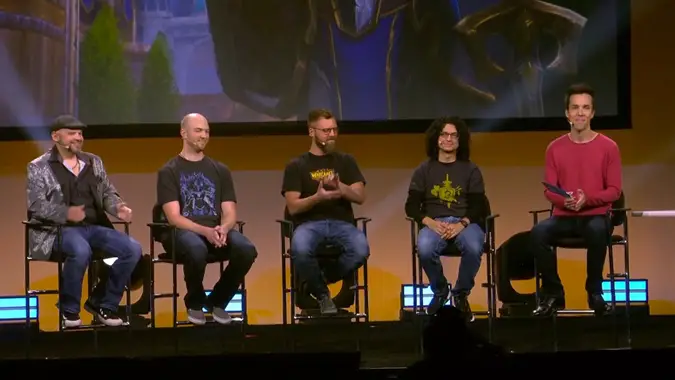 Sometimes you can't break it all down
The problem I'm having now is coming up with anything coherent to say about this experience. A lot of people contributed to it, a few worked very hard to make sure I could have it at all, and I owe those people and I have no idea how to ever thank them for it. One thing is for sure — I have at times taken working here at Blizzard Watch for granted, but getting to meet you has reminded me of how extraordinary it all is. I'm humbled and grateful for it.
But seriously so so many people I kind of want to hide in my room and never come out again and just make a blanket fort with my wife for the next ten years. That was just a lot all at once for two days, and I'm kind of fried right now.
Thanks to Terran and Danielle and Kurtis and Kim and Steve and Christie for being awesome during my tour, and Candace for popping in briefly and talking about her experience at Disneyland, and everyone who stopped me to say hi and talk about Blizzard games and the site with me, and the guy who kicked my butt at Warcraft 3 Reforged because I was messing around just making peasants constantly, and Marie and Raven and EJ for inviting me out to dinner and chatting with me for a while when I was kind of freaking out, and Matt for the awesome badge, and Noxy for the other awesome badge. And thanks to Dan and Mitch and Matticus and Cory for hanging out at the booth, and just… it was an experience I've been waiting since 2007 for.
And thanks to you all for reading this, and all the other stuff we write here, because that's why I got to do it.