The Key Ring isn't part of WoW Classic Phase 2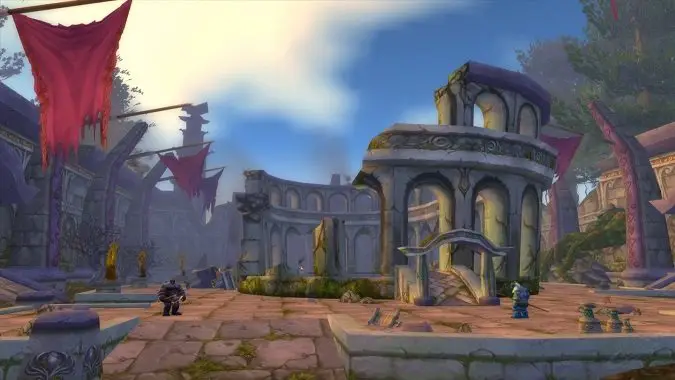 If you have been playing WoW Classic and have been waiting for the keyring to be added to the game, well, we know two things. One, it will be added to WoW Classic later with a client side patch, and no, that patch is not the same as the Phase 2 rollout for WoW Classic. Kaivax has comfirmed this with a forum post answering people's questions about when it will be arriving.
Yes – the Keyring will come to WoW Classic with our first patch to the game client later this year.
We don't yet have a certain date for the patch, but we'll let you know as soon as we do.
I'm going to be 100% honest and admit I don't remember when they added the Key Ring. Wowpedia tells me it was patch 1.11, so technically just before the patch 1.12 used as the base for WoW Classic, so I'm not really sure why it wasn't part of the game from the beginning. I'm also not sure why they need a client-side patch to introduce it. The Key Ring is essentially just a dynamic backpack slot that only works for keys and which expands up to 32 slots to hold up to that many of them. I'm sure there are software limitations on it, but the thing is, this would have been part of the patch 1.12 that they used to make WoW Classic, I don't really understand why it wasn't implemented along with everything else.
From a content perspective, getting the Key Ring with the Phase 2 rollout of WoW Classic is actually pretty generous. In the original game we didn't get the Key Ring until 1.11, the Shadow of the Necropolis patch. Getting it during Phase 2? That's significantly earlier than we got it on live. So it makes sense to delay it a while, although I sincerely doubt we'll wait until Naxxramas goes live on WoW Classic.
I guess I don't really get why they just didn't put it in from the get-go — it's not content, after all, it's a quality of life change and they put all the other late game ones that were in patch 1.12 in when they launched WoW Classic. But either way, it's not coming out until we get a client patch, so your guess is as good as mine. Not Phase 2, however.