What to expect when WoW Classic Phase 2 launches November 12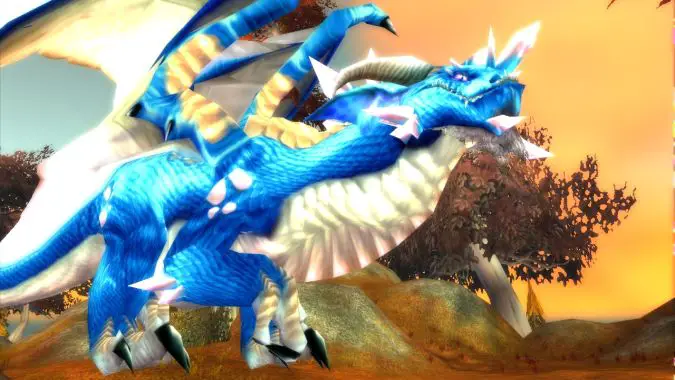 Hidden among all the news about WoW's Shadowlands expansion is a gem for WoW Classic players: Phase 2 will be rolling out on November 12. While the Dire Maul dungeon came out in advance of Phase 2, there are still plenty of players starving for content — so this is really good news.
So what's coming with Phase 2? Here are the big features coming to the game on November 12:
World bosses return!
Azuregos will in Azshara, and you'll hear his taunts the moment you run into the zone. I remember encountering him while doing my most-hated Classic quest — the one where you have to obtain three pristine elk horns. He was neutral and you could talk to him, but if you attacked, well, a wee level 52 Dwarf was no match for a giant blue dragon. I never downed him when he was live. He's got a nifty loot table so get 39 of your friends and head to Azshara. You'll find him past the blue dragonkin and roaming among the giants at the southern end of the zone.
Lord Kazzak rules over the Tainted Scar in the far southwest corner of the Blasted Lands. I never had the pleasure of killing him in vanilla. As a hunter, I didn't have much of a reason to go into that section of the zone other than to see what was there, but I do remember him being kited to Stormwind before he was tethered. He's another boss you'll need 39 of your friends to tackle.
PVP Honor System launches
The PVP Honor System comes with Honorable and Dishonorable Kills, and PVP Rank Rewards. Just as it did when the game launched, getting Rank Rewards is going to take time and investment. The titles and epic gear which came from working your way up the system require dedication to that aspect of the game. As Game Director Ion Hazzikostas joked during the Opening Ceremony, "If you've still any quests to finish up in Hillsbrad, I would recommend you get those done between now and then. Just a hunch."
I'm going to go out on a not-so-shaky limb and add Crossroads to that mix. I didn't learn world PVP in Southshore: I learned it outside Crossroads. There are a lot of you who remember guild members talking about being unable to finish quests in either Tarren Mill, Southshore, or Crossroads because either Alliance or Horde were attacking the quest givers. Prepare to heed the call and work your way up in the ranks.
I haven't been playing my Classic character much. There hasn't been as much available time for me to spread between retail and Classic. But with the return of PVP, I might spend a little more time leveling. I so enjoyed the back and forth of Southshore/Tarren Mill battles.
I'll see you in Hillsbrad!