What have you been playing in Diablo Season 19?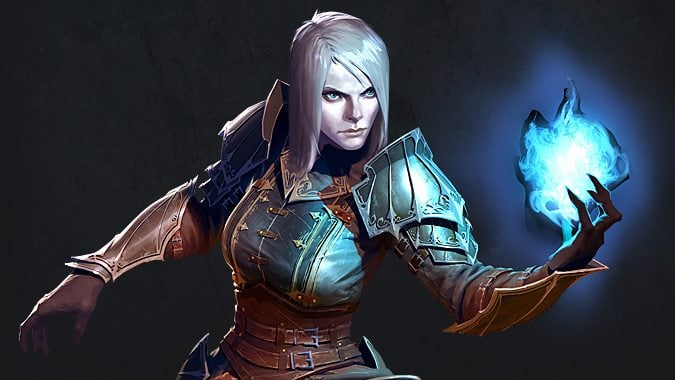 I'm trying to decide if I can get away with an entire paragraph of pretending I'm playing anything but what I actually am this Diablo 3 Season. I mean, there's no way I can pull off pretending that I'm playing a Demon Hunter or a Wizard or a Necromancer, but I have leveled Crusaders and Monks in previous Seasons. I could at least fake it now. But the fact is, we all know I'm playing a Barbarian and pushing it too far just makes me feel like a liar.
Still, I have played other classes (Crusader and Monk), and I was considering giving Wizard a shot this year. So I thought I'd ask y'all — what Diablo 3 classes are you playing in Season 19? Which ones do you find the most fun, the most fulfilling, the easiest to play? Which class works the best with the Pandemonium bonus? I feel like it's slightly easier to get and keep it high with a ranged class, but I haven't really given that the full shakedown cruise it would need to feel vindicated one way or another.
I feel almost like doing a poll here, so instead I'll just say, it would be great if y'all would leave a comment telling me which ranged class I should play this time around. I have a Barbarian I'm playing with my wife, but I could level something else for when I feel like playing alone, like a Necro or a Wizard. So what do y'all think? What class should I be playing in Diablo 3 Season 19?
And more importantly, what classes are you all playing? Is it an old favorite, or are you deliberately playing against type? Are you trying out a ranged or a melee class? Are you deliberately trying to get that Pandemonium buff up, or just doing whatever feels right? Going Hardcore along with your Seasonal hero? Please share in them there comments.