What video game has the best fishing?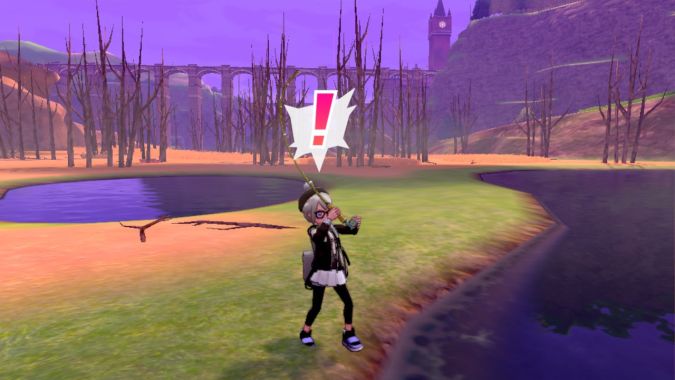 Any time I play a game and discover it has fishing, I automatically start comparing it to other games' fishing mechanics. I'm not entirely sure why I do this. I think it's because fishing in World of Warcraft often got such a bad rap that it was hard not to wonder over the years how it could be changed. It's not even that WoW fishing was my first video-game fishing (hello, Animal Crossing). It's just that it's the one that I've seen talked (and groaned) about time after time these last 15 years. Regardless, what initially started as a comparison to just WoW has expanded over time to include several games and their various methods of fishing.
The most recent addition to this list is the fishing present in Pokémon Sword and Shield. In it, you simply find a designated fishing pool, tap A, then wait until it vibrates so you can tap A again. Of course, you have to catch the Pokémon that appears, but the general process of fishing it up is pretty much tapping the same button twice. It's actually pretty similar to WoW's, except you don't have to click the actual bobber and you also get the benefit of a Joy-Con's vibration to make it all a pretty mindless process.
But then there are other games like Stardew Valley or Final Fantasy XV which turn fishing into more of a mini-game. Stardew requires you to keep an icon (representing the fish) inside a specific vertical space for a certain amount of time. You control where the space is my tapping (or letting go of) the button, and the fish moves around randomly. It's… a lot easier if you just watch it. Meanwhile, Final Fantasy XV aims for a much more realistic approach that involves baiting the fish, reeling it in, and controlling the direction of your fishing line while reeling. Again, it's a bit easier to just watch and see (NSFW language).
All in all, Stardew has my vote for the best video-game fishing. It doesn't make it too easy, but it's not so challenging that I feel like I'm playing an actual fishing sim. But that's just my opinion and those are only some of the games out there with fishing. I want to hear from you — what video game do you think has the best fishing? And what makes it so great? Sound off below!