The first Winter Veil arrives in WoW Classic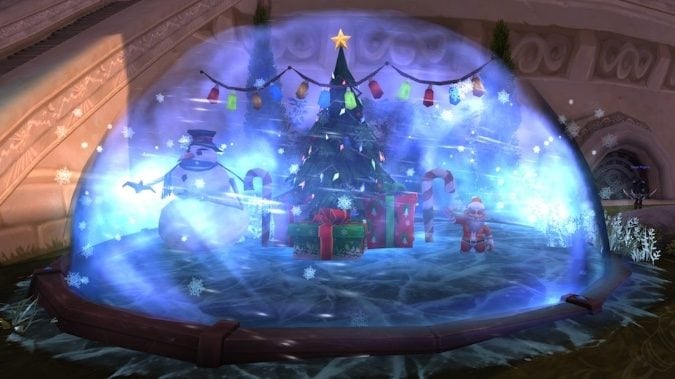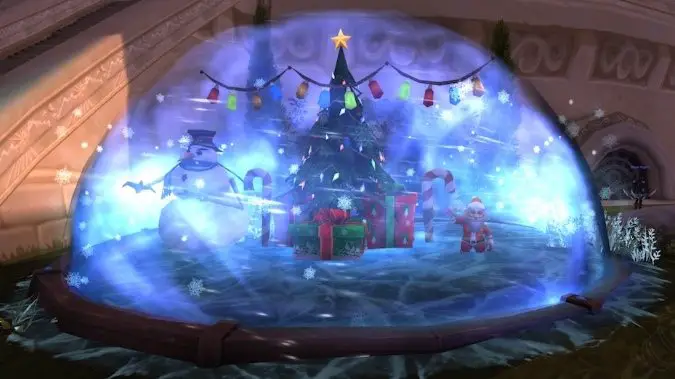 If you're playing WoW Classic, you can indulge your nostalgia and your holiday spirit with the Feast of Winter Veil, which started on December 15 and ends on January 2. And it's not just any Feast of Winter Veil, it's the old school Feast of Winter Veil, where you go save Metzen the Reindeer, use snowballs inside Alterac Valley to knock players off the bridge on their way into the Alliance base which is just hilarious, and go fight the Abominable Greench.
It's not like the holiday has changed all that much from these old days, but there's a purity to going back and seeing Metzen the Reindeer again, and I'll never really be able to shed the warm memories of watching people gather the materials and make trades to make those Gingerbread Cookies for Greatfather Winter.
You get a quest to go to Ironforge or Orgrimmar (I've always lamented the move to make Stormwind the big Alliance city, because back in the day we all hung out in Ironforge, not Stormwind) and meet ol' Greatfather Winter, and the quests from the Smokeywood Pastures folks flow in. In a way, it felt almost peaceful — you could go save Metzen and get that mistletoe that would change your mount into him for a limited time, you could track down those stolen presents and give the Abominable Greench a drubbing, and on December 25th you could check under the tree for a present and there really wasn't much pressure to any of it. I mean, a major quest is making cookies. It was stuff to do in game that wasn't yet another Dire Maul run to try and get your Quel'Serrar.
So when you're running your super fast easy honor Alterac Valley games, throw some snowballs at people. Go save Metzen. Do The Reason for The Season and end up reading about why we even have a Feast of Winter Veil and bring a book to Magni Bronzebeard or Cairne Bloodhoof. Then maybe hug Cairne and tell him how much you miss him in the retail version of WoW, because him being dead is the one thing I hate about the post-Cataclysm world and it was the beginning of the end for my Tauren. Just wasn't the Horde anymore without Cairne. So yeah, go hug the big guy. Tell him Happy Feast of Winter Veil from me.