How to beat Diablo 3 Challenge Rift 135: Rathma's Necromancer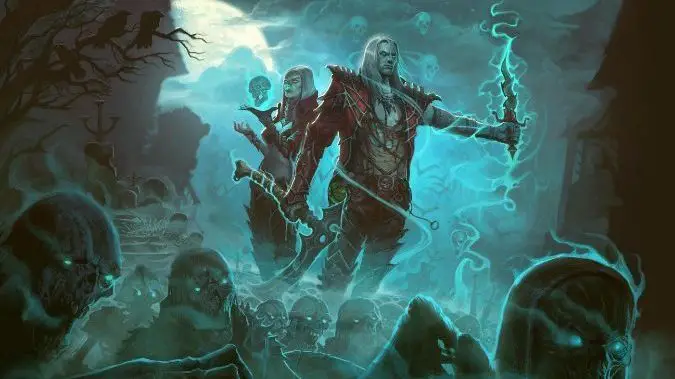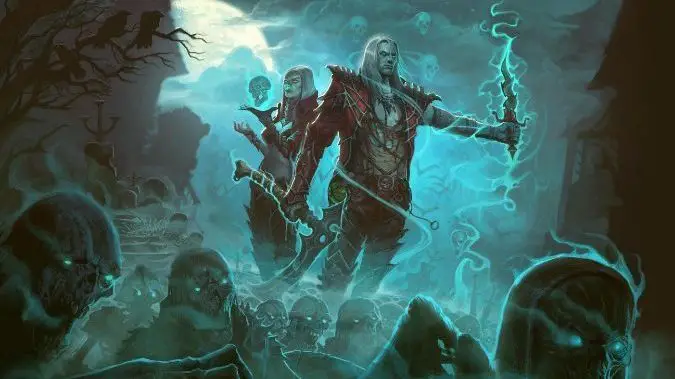 This week's Challenge Rift in Diablo 3 is, frankly, kind of a pain. The challenge changed on Monday at around 1:00 p.m. Pacific and has been driving me insane since then as I try to understand why I do not see the damage output I expected. For those of you trying to tackle this week's as well, let's break down the Americas Challenge Rift 135 for that step ahead and the sweet, sweet bounty mats.
Challenge Rift 135 basics
Class: Necromancer
Build: Bones of Rathma Pets
Time to beat: 6 minutes, 8.5 seconds
Season 19 Necromancers receive the (non-Ancient) Bones of Rathma set from their Haedrig's cache reward. That set is the foundation for this CR, but with some Ancient-quality pieces swapped in. Focus on making the most out of these bonuses to help you get through the rift:
Bones of Rathma set — This class set is all about buffing every time your minions do damage. With the full class set, you have the following bonuses:

Two-piece bonus adds a potential to reduce the cooldown for Army of the Dead by 1 second each time the minions do damage.
Four-piece bonus grants a 1% damage reduction, each time minions do damage, up to 50 stacks.
Six-piece bonus (enabled with Ring of Royal Grandeur in the cube) boosts the damage of all minions and Army of the Dead for each active Skeletal Mage (but check the next section for a critical note).

Bone Ringer — Buffs the damage of your skeletons when they are commanded on a target by 27% per second they spend attacking the same target. Command drops, and so does the damage bonus.
Circle of Nailuj's Evol / Tasker and Theo (Cube) / Extended Servitude (Passive Skill) — this is a killer gear combo for any Necro Mages build. Nailuj's Evol raises an additional Skeleton Mage with each cast (so you hit your maximum of 10 summoned at a time), having Tasker and Theo in the cube boosts pet attack speed, and Extended Servitude increases the duration of your Mages. This overall translates into a significant boost in your damage output (by having more activate Mages consistently), increasing the uptime of Army of the Dead, and maintaining max damage reduction allowed by the set.
Realistically, a chunk of the gear is also not doing you any favors. Don't worry too much about the following pieces:
Leoric's Signet (Ring) — No buffs on this piece.
Sky Splitter (Weapon) — This particular one has an 18% chance to proc, which is in the middle of the potential range, but there is such a high chance for a decent Necro weapon from cube upgrades or Kadala that it's a very odd inclusion.
Corpse Explosion (Skill) — as this build focused around the Rathma set, you overall gain more from concentrating on your pet skills.
How to win this Challenge Rift
This challenge character is missing some key pieces that are usually significant to a Rathma build. Most notable on that front is the Jesseth Arms' set, which automatically shifts your Command Skeletons target on enemy death (maintaining that Bone Ringer buff) while significantly boosting the damage done by the commanded skeletons. The attack speed buff from Tasker and Theo is a boon here. Still, I question the inclusion of the Overwhelming Essence passive (increasing your essence pool) when not applying the Singularity rune to your Mages to leverage that pool for additional increased damage.
Here are three tips to get you through the CR run quickly:
Summon all your mages as soon as possible, but watch your health! With the Life Support rune on the Skeletal Mages, this becomes a lot harder because summon also costs health. You want the mages up reasonably quickly, but not at the cost of your own life.
Activate Command Skeletons on the elites. The Frenzy rune means their attacks get faster over time. More rapid attacks == more Army of the Dead uptime to stomp elites, hitting max damage reduction quicker, and heals from the Grisly Tribute passive.
Use Blood Rush to avoid getting hit. The Hemostasis rune removes the health cost usually ascribed to Blood Rush, so if you need to get out of a tight spot, go for it!
Remember, all challenge rifts reward a Challenge Rift Cache on first successful completion of the challenge, which contains the following:
15 of each Act's Bounty Materials: Khanduran Runes, Caldeum Nightshades, Arreat War Tapestries, Corrupted Angel Flesh, and Westmarch Holy Water
35 Death's Breaths
475 Blood Shards
5,100,00 Gold
125 Veiled Crystals
350 Arcane Dust
375 Reusable Parts
Want to see a full clear in action? Check out Eazytarget's CR 135 clear video for a full walkthrough:
Now tell me, were you able to knock out the Challenge Rift, or did you get completely exasperated by the Necro like I was? Let us know in the comments below!