What do you do after you accomplish your goals?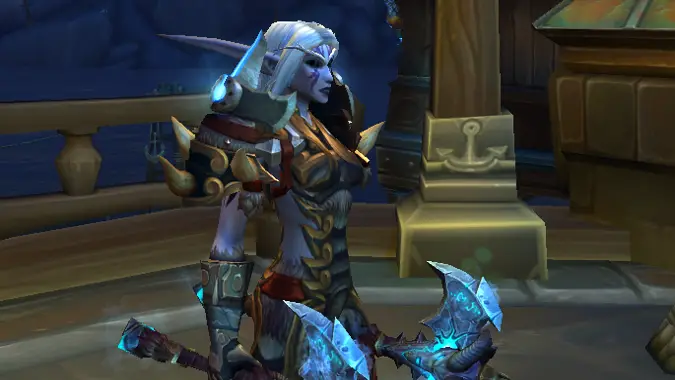 Guys.
I got my shoulders last night.
I've been trying to get these shoulders for eight years. I have killed Ordos literally hundreds of times. I have spent so many coins rolling for an extra chance at gear, and I've gotten literally every other plate object on Ordos' terrible loot table save for these shoulders. And then, they showed up on the Black Market Auction House, and after an initial spur of bidding 4k gold (all the gold I had) I found myself dragged into a last-minute bidding war while my guildmates threw gold at me in increments of 20k up to 200k, determined that I not find the Black Market Auction House as inhospitable as Ordos has been. I felt like I might lose them. I expected not to get them.
But then, at the last minute, I bid for the last time, waited for 10 agonizing minutes, and then there was the message. I had won Rossi's Rosin-Soaked Shoulderplates.
I have them in my bags. I'm never selling them. I've already arranged a transmog for them, one you can see above. It's a pretty basic one, and I'll work on it later. It's definitely going to be a while before I switch away from them. So if you're ever wondering if that Night Elf Warrior is me, check the Shoulderplates.
Now I have no idea what to do with my reset, or the time every podcast I go and kill Ordos. I mean, I guess I could kill Ordos every week just to be mean. Because man, that guy, he deserves it. So, in a bit of a departure for this column, since you all have been with me on this journey for the past eight years as I've tried desperately to get that fire cow jackhat to drop my shoulders, let me ask you — what now? What do I do? What goal do I set, now that this one has finally been met? What do you do, when this happens for you and you finally get that thing you've wanted forever in game?