Diablo 3 Greater Rift cap will stay at 150 as developers focus on playstyle variety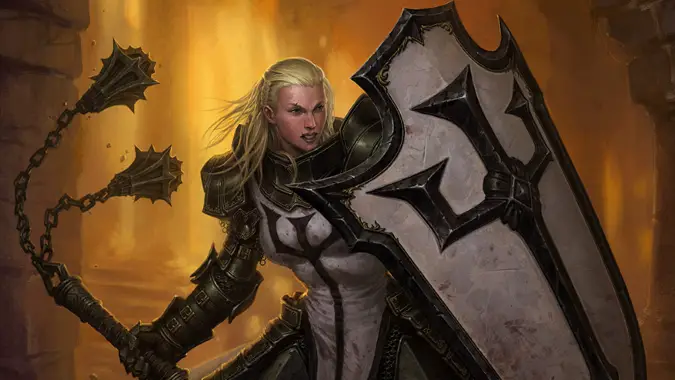 Outside of BlizzCon, it's rare to get details on Blizzard's design process, but the Diablo 3 team just posted an interesting breakdown of how they balance classes. It's one of those delightful rare birds that sets to elucidate the complex, dynamic feat of game design, covering how the developers compare class performance and determine if classes are relatively balanced for endgame play.
Sometimes I read an article and I smile because I find so much of it really, deeply interesting, and that's absolutely the case with this. So let's go over the post and talk about the key points that stood out for me.
Class balance is about benchmarks
I found it interesting that Blizzard avoids direct 1-to-1 class comparison, because it's usually the go-to comparison players make. I'm always looking at how my Crusader plays vs.how my Barbarian plays, and how my Monk stacks up compared to both of them. The Diablo 3 team tries to retain "unique class fantasy" for each class — which very much reminds me of the discussion of class balance in Legion — but it's more important for classes to be balanced. According to the team, "each class should be able to accomplish similar goals, just in different ways."
To judge class performance, Blizzard specifically looks at solo Greater Rift 130 performance for characters with 5000 Paragon levels in non-Seasonal play. Clearly most, if not all, Seasonal players are well below 5k Paragon levels. Heck, I play a lot and I'm not even close to 5k non-Seasonal, and it's a decent benchmark to set for that very reason.
With that benchmark, we see that Barbarians, Monks, Witch Doctors, and Wizards were all comfortably hitting that expected mark of soloing a GR 130 within a few weeks of patch 2.6.7, while Crusaders were comfortably past it and up to GR 138. During that same time frame, Demon Hunters were a bit behind at GR 125 and Necromancers were even further back at GR 123.
This doesn't automatically mean Demon Hunters and Necromancers are weak, but it shows that at that point in time and Paragon level, they're not pushing solo Greater Rifts as well as other classes.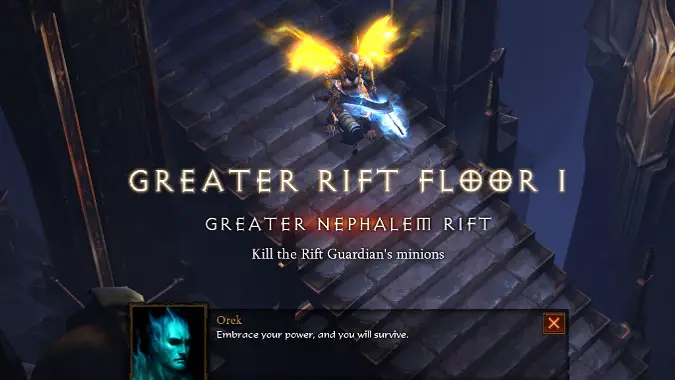 The Greater Rift cap is staying at 150
This is interesting not only because it gives an idea of which classes Blizzard may be working on for patch 2.6.8, but also because Blizzard says they won't be raising the Greater Rift cap past level 150. In their words, the ever-escalating GR difficulty "causes more problems than it solves" and the design hasn't been good for the game:
The long answer is that continuing to expand the end game through additional Greater Rift levels hasn't been the healthiest approach for Diablo III. At this late stage of game development, we'd prefer to focus on making the current game the best, and most varied, experience it can possibly be. We hope to accomplish this by (1) continuing to add new builds and (2) improving existing builds that have fallen behind. Maintaining a cap, and even backing away from it a little, will allow us to focus on greater gameplay variety.
By freezing the GR level cap, the developers can focus on broadening rather than deepening the gameplay. Instead of one or two builds that allow for an ever increasing GR clear, they can work on new builds and new class sets that let you play an entirely different way.
The dev team's design goals for class sets fit into this, too. New sets won't focus on adding new power for pushing ever higher GR's, because you'll get there via Paragon levels eventually. Instead, those sets will aim to provide more variety and let players explore different builds.
It's a shift in the design of the endgame and it's probably one we needed a year or two ago.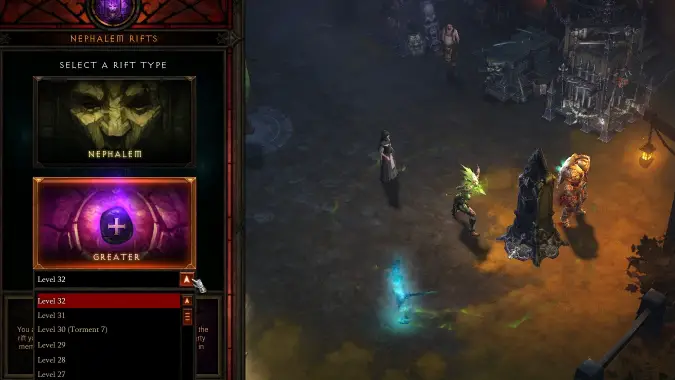 Diablo 3 is balanced for solo play (but zDPS builds aren't going away)
I've played Diablo 3 solo or with one other player for my entire experience of the game, and between seeing the benchmark test that focuses on solo GR clearing was a relief. Diablo 3 is trying to reach both group and solo players, which not only makes me happier about my time spent playing Diablo 3, it gives me hope for Diablo 4 and solo play.
A common misconception is that we balance solely around 4-man groups. While we certainly take it into account, group play is not our only focus because not all players enjoy playing in groups. We want to make sure that the content we're designing can be enjoyed by the most players, so our design decisions should take both styles into account. If we were to design solely around one style of play, the other would be severely impacted (and likely a lot less fun).
But the team admits there's an exception to this: zDPS (or "zero DPS") builds, which really only work in groups. Blizzard doesn't intend to get rid of these builds in a focus on solo balance, but the devs also don't intend to build new specs that are only viable in groups.
If you as a player prefer a build that focuses on group utility over personal damage output, there's still a place for you in Diablo 3, but you shouldn't expect to see a class set that contributes to that playstyle to debut in the future.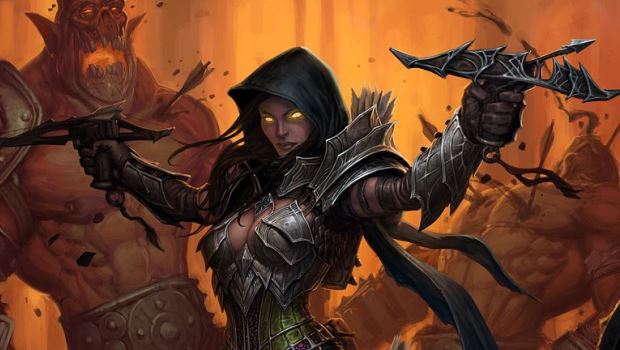 Hitting Blizzard's benchmarks isn't a requirement
Nevalistis that players "have a tendency to latch on to numbers as truth," but explains you shouldn't take the benchmark as a target or a recommendation. The devs picked 5000 Paragon because some players have already blown way past that while others haven't even touched it. The benchmark is very deliberately not universal: instead, it's a decent midpoint between the people that have been playing seriously since 2012 and the people who picked up the game last week.
Being able to solo clear GR 130 is not a destination, just a point of comparison. If you're barely at Paragon 472 and clearing GR 70 is hard for you, that doesn't mean you're at fault.
Players don't have push the highest Greater Rifts, but if Blizzard sees classes — like Necromancers — struggling to hit those benchmarks, the developers need to look into it. The reason for performance disparities might not be that a class is underpowered, either: the class could be less popular or have fewer players pushing Greater Rifts.
Whatever the issue is, benchmarks help Blizzard pinpoint balance problems.
But if you're interested in how the developers think about Diablo 3, Blizzard's post is worth a read, as it goes into even more detail about benchmarks and balancing.