Overwatch League's hero bans drastically change the scope of season three, but could also put a toll on the players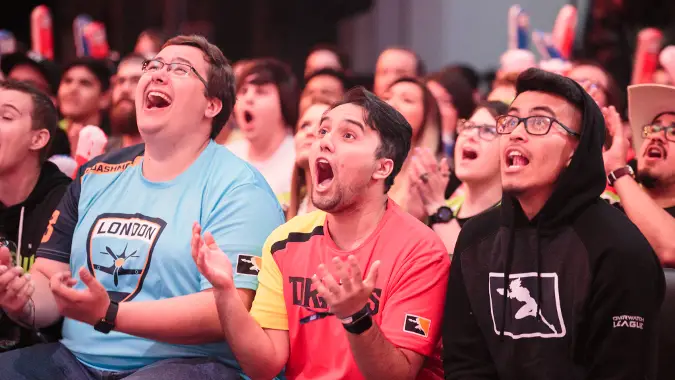 Overwatch League's upcoming third season will see a massive change to the way its played and viewed. In a recent developer update, Overwatch Game Directer Jeff Kaplan detailed a hero pool system that will make its way to the esports league in March.
Hero pools will remove one Tank, one Support, and two Damage heroes from the list on a weekly basis. One week might remove Orisa, while the next might remove Sigma. The heroes will be randomly selected based on their pick rate in the previous two weeks. The system won't be used in the play-in tournament, the playoffs, or the Grand Finals.
As the league goes global — demanding that players travel regularly to matches around the world — it will also introduce a new wrinkle to the way the game is played every week. Players will be notified of the upcoming week's hero pool a week in advance of their matches, but that still raises some concern over the teetering work/life balance that leads to stress and other mental health issues for them. Many Overwatch League players have spoken out about their intense practice schedules and its effect on their health. Hero pools could severely damage that on top of already being the most logistically demanding season to date. Every player will need to keep up on this week's meta and be prepared to travel to week's location in addition to the regular game day prep and practices they've done in previous seasons. With the news of the league's schedule being disrupted by the threat of the Coronavirus, everything begins to look more unstable than it should for a billion dollar esports league.
Overwatch League will no doubt be more spontaneous to watch this season. Kaplan also promised faster and more frequent updates that specifically target the meta. Laser-focused balance updates and hero pools require teams to use tactics that are less practiced, and it leaves the strategies in constant flux. Something that works well one week might not in the next, and some teams might utilize completely different sets of heroes than another. It probably won't be as uncommon to see a team like Chengdu Hunters sweep through Hanamura with a Symmetra teleporter. The spectator side of the sport will flourish, but it will surely put a lot of pressure on the players to keep up in a way they've never had to before.
Several members of the on-screen talent for Overwatch League have left and there's been reports that the league isn't doing as well as it might look. This drastic shift to the way the game is played might have irreparable consequences on the player's side — or it might revitalize a game that many have called stale in the past. Either way, this season is beginning to look more and more like the linchpin of the league's future.