When does Diablo 3 Season 19 end? March 1!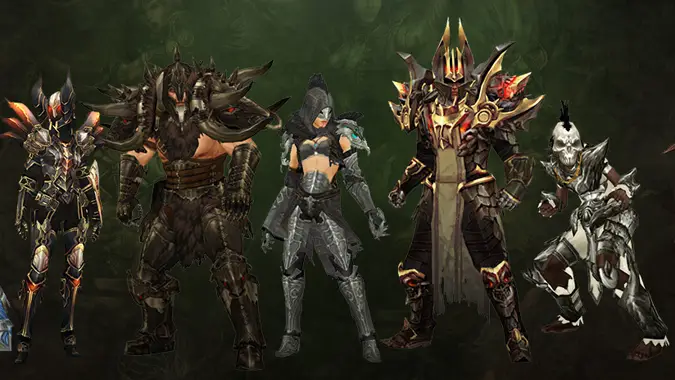 Diablo 3 Season 19 is ending on March 1, 2020. That means that, if you're reading this on the day it was announced, you'll have roughly two weeks to finish up everything in your Season Journey if you haven't already. So if you've been lackadaisical for whatever reason — maybe World of Warcraft patch 8.3 distracted you, I'm not judging, it happens to a lot of us and I'll get back to it stop looking at me like that — you now have a hard and fast deadline on exactly when you'll lose that fun Pandemonium buff and be unable to complete any of the Season achievements.
I panicked a little, because Blizzard initially tweeted that the Season was ending next week (i.e. February 21), but they quickly corrected the date so I could stop and breathe again. Because maybe I've been slacking off on the Barbarian and a week is not enough time to get caught up on all that, hoo boy no. But two weeks? I can at least get some of my bucket list done in two weeks.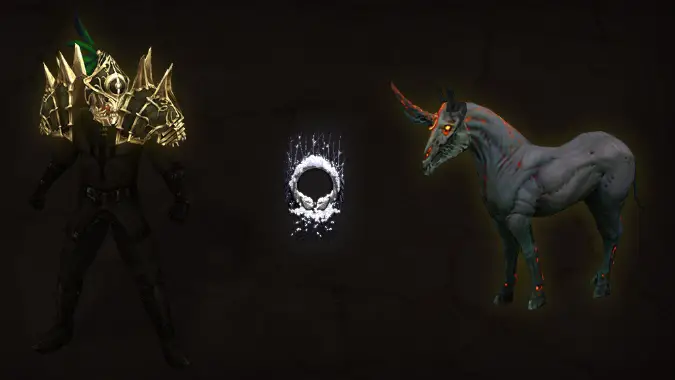 There's still time to get Season 19 rewards
This season will end up a little longer than previous seasons — about a week longer, in fact. Because we now know the Season ends on March 1, we know that we have about two weeks left to get any rewards for the Season you haven't obtaineded yet.
If you haven't earned your Haedrig's Gift yet, you can still farm up a sweet tier set for a character just in time for it to be converted back to a normal character and add a set you don't already have there. You can also still obtain the dead looking demon unicorn above, as well as the shoulder armor model for transmog and the character portrait border. There's also the Valor portrait frame and the Angelic Treasure Goblin pet if you manage to complete the Season.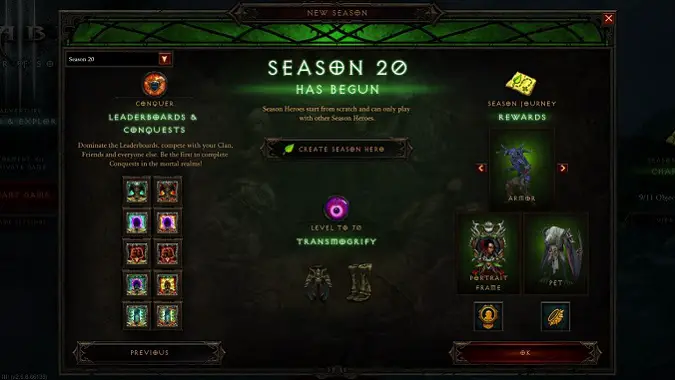 Season 20 is coming soon!
Getting an end date for the Season isn't surprising with the Diablo 3 PTR in full swing.
It's really in keeping with the last several seasons and my initial prediction for Season 19 ending was for next week, to be honest, so I can't complain that Blizzard went and gave us an extra week to play around with the Pandemonium buff.
Not that the Season 20 Buff isn't going to be fun. Getting to play around with Kanai's Cube powers in a way we never have before is going to be so, so much fun. But chaining that Pandemonium buff has been a source of joy all Season, and if like me you lost track of time and focus, it's good to know you can get back in there.
So there you go. You have two weeks. Get to work on your Season and you can still take home some or all of these rewards and get ready for Season 20.