WoW
Feb 18, 2020 2:00 pm CT
You now have twice the chance to get a mount in Mythic Dazar'alor and Ny'alotha (maybe)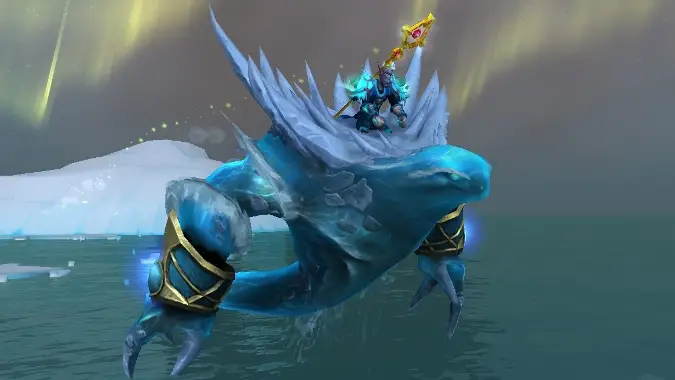 Mounts are one of the most fun things in World of Warcraft, and if you're in a guild that's routinely killing Mythic N'Zoth — so, like, maybe 200 or so people at most right now — you may be excited to find out that Blizzard was supposed to hotfix Mythic N'Zoth to drop not one, but two Ny'alotha Allseer mounts. Similarly, there was supposed to be a hotfix to adjust Mythic Jaina Proudmoore's mount drop rate as well. She is supposed to drop two Glacial Tidestorms instead of one.
At least that was what was supposed to happen.
Battle of Dazar'alor

Lady Jaina Proudmoore now drops 2 Glacial Tidestorm mounts (was 1) when defeated on Mythic difficulty.

Ny'alotha, the Waking City

N'Zoth the Corruptor now drops 2 Ny'alotha Allseer mounts (was 1) when defeated on Mythic difficulty.

With these mounts becoming quite rare once Shadowlands comes out, taking 20 weeks or more for a full Mythic raid group to get the mounts felt excessive.

It's cool that groups doing full Mythic runs don't have to wait almost half a year to get everyone their mounts. Even before Mythic was a thing, I remember the days of farming for Mimiron's Head and Invincible and it was tedious to dole out one mount a week knowing as soon as the next expansion came out we were done whether or not you'd gotten yours. However, things aren't all sunshine and piggyback rides just yet. As of right now, Jaina isn't actually dropping two mounts — in fact, the change has been rolled back entirely because instead of two mounts, she wasn't dropping any at all.
And if you were in a group that did a Mythic Jaina kill and didn't get any Glacial Tidestorms? Customer Support doesn't grant additional mounts, so you're basically just out your mount for the week. That doesn't mean that they won't increase the drop rate once they figure out the bug that was preventing any from dropping, but if they can't figure it out it may be better just to leave Jaina alone — Dazar'alor has been out for a while, after all.
Nevertheless, the intention was that both mounts should drop twice as frequently. Hopefully, that'll get worked out. It does make me wonder if we have less time before Shadowlands than I thought. Twenty weeks was right in line with my expectations for when we'd potentially see the expansion, and if that's not enough time for Mythic raiders to get their mounts, could we see the Shadowlands before that mark?
Okay, so I'm reaching a little here.