When does Diablo 3 Season 20 end?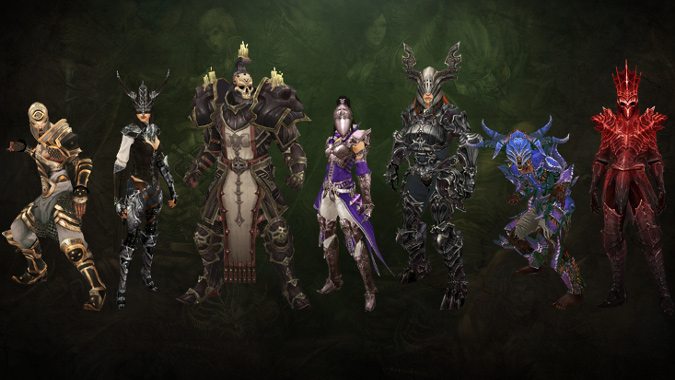 Season 20 is kicking off March 13, so why on earth are we speculating about the end before it has even begun? Well, for one, planning. I like to know how much time I have to enjoy the Seasonal buff. Also, if you are not the hardcore, "grind out all your goals in the first weekend" type, it helps to give yourself some wiggle room to accomplish the Seasonal goals. After all, there is a creepily adorable (or adorably creepy, depending on your inclination) bat pet to be obtained this Season!
The most recent Seasons have begun on a Friday, and end somewhere in the 3-month range later on a Monday. While Season 19 was not the longest-running Season in history — that title goes to Season 1 — at 14 weeks and 2 days, it remained longer than the previous two. Season 18 ran a mere 11 weeks and 2 days, and Season 17 came closer at 13 weeks and 2 days.
If we ignore those extra two days (please hold your horrified gasps) in favor of more straightforward math, the total average for Seasonal length is roughly 13 weeks. So we can estimate (do not hold me to this) the following dates:
PTR 2.6.9 begins around Thursday, May 14
PTR 2.6.9 ends two weeks later around Thursday, May 28
Season 20 ends two weeks after the end of PTR, around Monday, June 14 or June 21.
As an aside, the last seven Seasons have started on a Friday and ended on a Monday, which is why you see that pesky "2 days" appended to everything. Before Season 13 (which began this trend), start dates tended to be Thursday or Friday, and end dates were varied.
There are other goodies to work towards in Season 20 with the creepy bat pet (did I mention it was creepy? I'm pretty sure I did). You can earn one full class set from Haedrig's Gift per Season, with the following options for Season 20's Journey:
Barbarian – Immortal King's Call
Crusader – Seeker of the Light
Demon Hunter – Natalya's Vengeance
Monk – Uliana's Stratagem
Necromancer – Trag'Oul's Avatar
Witch Doctor – Spirit of Arachyr
Wizard – Vyr'sb Amazing Arcana
Completing the first four chapters of the Season Journey nets you the Anguish's Grasp wings and Hell progression-portrait frame in addition to Haedrig's Gift. Creepy bat aside, I'm excited about getting the Teganze Warrior portrait frame for my Witch Doctor. It seems fitting for her to have a representation of her clan.
Season 20 will be here before we know it. We'll be here with you, cubing all the Legendary items for the Seasonal theme, whether you want to burn hard through the first weekend or pace yourself through however many weeks to the currently unknown end date.