Claim the world's creepiest pet bat as part of Diablo 3's Season 20 rewards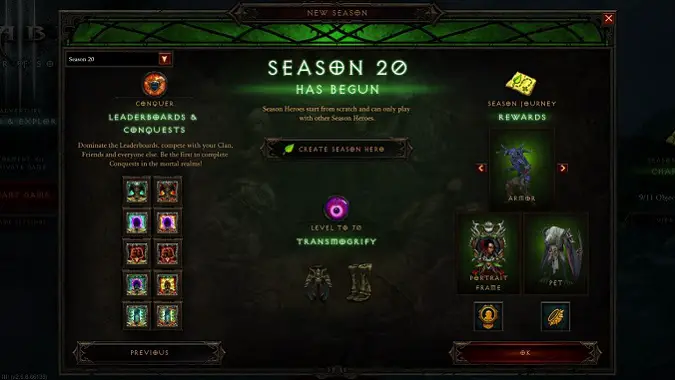 The last few seasons in Diablo 3 have had some killer themes, from buff circle hopscotch to literal pandemonium in Sanctuary. Now we are only a few days into PTR testing for Patch 2.6.8, and I am ready for Cube-o-Rama the Season of the Forbidden Archives (aka Season 20) to go live. The unlocked Kanai's Cube is quite fun thus far with regards to creating unique item combinations.
Of course, what we all look forward to long-term is the challenge rewards when the next season goes live. Leviathan from YouTube shared a preview of these Season 20 prizes we can look forward to, both gear (from Haedrig's Gift) and cosmetics (a new portrait frame and pet). Keep in mind, nothing is set in stone (yet) as this comes from the PTR, but let's dive into the anticipated goodies.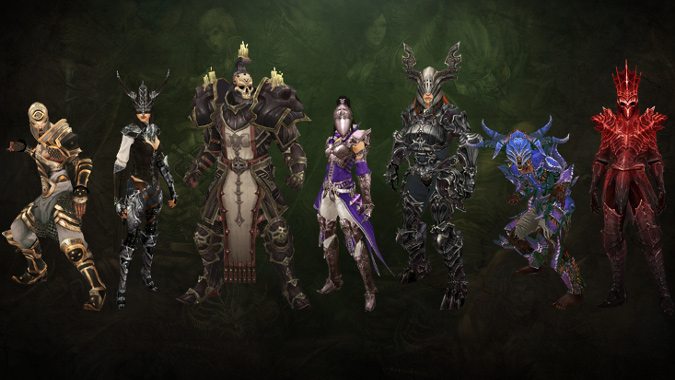 First off, I'm going to let you in on a little secret: Diablo class sets are on a rotation per Season, so even without the PTR, we could make an educated guess as to what is available for each class. Besides, Blizzard has previously confirmed that the newly added class sets (such as the Crusader's Aegis of Valor and the Monk's Patterns of Justice from Season 19) will not be inserted into the seasonal rotation until every class is covered. We won't see the fifth set(s) show up until Season 22 at the earliest, assuming that Necromancer and Demon Hunter are taken care of in Season 21.
The sets listed on the PTR were last in the rotation for Season 16. If there's a set you want in particular from Season 20, go for it, or you're liable to wait another 14 months. You get two pieces in a cache when you complete Chapter 2, 3, and 4 of the Season Journey, but you don't have to open the caches on the class that earned them. You can level and complete the Seasonal Journey tasks on your Wizard, then have your Barbarian open up the caches to get the Immortal King's set. Remember, you can only earn one full class set from Haedrig's Gift per season, so open the caches on whatever class you want to receive this season's set gear:
Barbarian – Immortal King's Call
Crusader – Seeker of the Light
Demon Hunter – Natalya's's Vengeance
Monk – Uliana's's Stratagem
Necromancer – Trag'Oul's Avatar
Witch Doctor – Spirit of Arachyr
Wizard – Vyr's's Amazing Arcana
But there's more to look forward to than a new set of gear! Season 20 brings us two new cosmetic rewards: the Bat pet, and the Teganze Warrior portrait frame. Let's be real for a second — the bat is terrifying. It's less of a bat and more of a taxidermy-gone-wrong. However, the portrait frame is pretty cool from a lore perspective. Teganze is a region inside Torajan Jungles, southwest of Kurast, and home to the Umbaru Witch Doctors. Five of the Umbaru tribes are manipulated by the Vizjeri mage clan in the long ago to become my in-game nemesis, the Khazra. If you play the Witch Doctor class, your character is of the Umbaru. All that behind one portrait frame!
Of course, these two rewards are for the full journey completion. Completing the first four chapters still nets you the Anguish's Grasp wings and the Hell progression-portrait frame, which upgrades after you complete the individual Seasonal Journey tiers. These two cosmetic rewards were both last available in Season 8, so I definitely would try to at least knock out those initial requirements.
Who else is ready for their new creepy bat friend? Wait, you haven't gotten your adorable Angelic Goblin? Time to knock out those remaining Season 19 journey tasks, time is wasting!