The Queue: Remember when you broke your foot?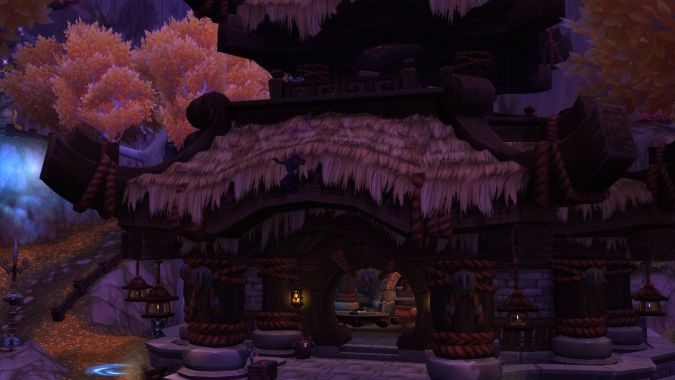 Man, this has been A Week™, huh? Not gonna lie, it's surreal feeling like I'm living in Contagion or something. I feel like we're one "mutated strain created in a lab" away from real life turning into a zombie flick. Like I said, it's surreal.
Enough of that, though. This is The Queue and we're about to Queue it.
---
RJAGODA, I LEGITIMATELY FORGOT I PUT THIS FIRST WHEN I WAS WRITING THE ABOVE. OOPS:
In an attempt to move the Queue past matters of personal hygiene, let me ask a question that we were discussing when the last Queue ended:
Do you think LFR should have prompts like solo scenarios? I.E., "Move here, dodge that, interrupt X?" It would function sort of like DBM, but also act as a training tool.
This might be an unpopular answer, but no, I don't. WoW has a lot of in-game ways of preparing players for boss abilities and knowing the general idea of "move out of the bad." Plus, there's the entire Dungeon Journal that exists to inform players of what to expect. There are ways to prepare for the more complicated stuff, and I think the issue is more that people don't utilize them or communicate enough if they have utilized them.
I know it's LFR, but if people are zoning into it expecting to be able to understand everything on their first go, they're zoning in with the wrong expectations. The same goes for players expecting everyone else to know what they know, too, though. Use resources, communicate with other players, and realize that there's more in-game to help out than it might seem like at first. Also, be patient with your fellow LFR-ers.
---
SPENCER MORGAN, I THOUGHT YOU KNEW ME BETTER:
Q4tMitch: you describe yourself as Vegan, and yet you consume the souls of sapient beings. How do you reconcile those two things?
For starters, I'm vegetarian, not vegan. I need cheese in my life. Second, souls are very different than meat and flesh. I never really "eat" them, per se, but I do consume them. I absorb them. They become a part of me, forever.
(Yes, souls do not get pooped out. That's a Soul Fact™.)
---
ENO LOOKS AT THE EYES:
Btw was it just me or did N'zoth look cross eyed at some points of the battle?
Though with that many eyes I guess it's not surprising
I guess it depends on the point you're talking about, but when N'Zoth is stunned from having his ego shattered, he does go sort of cross-eyed. It reminds me a bit of when in-game kraken get shocked or whatever sometimes. It's a nice touch.
---
PIDIA, SEE? YOU GOT A QUESTION IN HERE:
Q4TQ: What is your opinion of full UI suit add-ons such as ElvUI? I ask because after spending an hour and a half on LFR N'zoth I saw many people never hit their extra action button once. I'm sure that many people were just bad but I do feel that people using full UI suites have a tendency to forget their extra action button. The base UI has evolved a lot through the game's lifetime, are these still necessary or do they cause more problems than help?
I've never been a fan of full UI suites like ElvUI, but it's mostly because it installs a million things and I like to have a bit more control over my UI rather than download a whole thing that does it for me.
That said, I think the base UI still needs work, so it's too far to say that addons like Elv or Dominos or whatever are unnecessary. Give me something like FFXIV's where we can move everything and add bars (which is kind of what Dominos does…) and then I'll say the base UI is good enough.
I also think the extra action button could use some work. Make it attached to your character portrait. Make it an ability like the Garrison ability button was so you can place "Extra Action Button" on your bars and never miss it.
Alternatively, keep your addons up to date and make sure they're doing their job without breaking the game ;P
---
RED ASKS ABOUT COLLECTING THINGS:
Q4TQ: if you're a transmog collector, do you actually hope to "finish" your collection? Would you prefer to look at your Appearances tab and think "that's it; I have everything", or "ooh, which content should I do next"?
For me, I would like to have all the full sets, but I'm much less concerned about the individual appearances for every item. I mean, if there's a specific piece that looks really cool, I'll hunt it for sure. But in terms of "finishing" my collection, it's primarily about having all the tier sets.
---
KALCHEUS INCOGNITO GETS AN ANSWER TO HIS *FIRST QUESTION EVER*!!!
Hello, I not a regular so I have question:
Q4tQ You've mentioned before that you don't play alts much. How do you plan to handle the four covenants in Shadowlands?
More than likely, I'll have 90% of the story beats spoiled for me on Wowhead and then take alts through them 6 months into the expansion if I somehow haven't gotten to them on my main.
Alternatively, I'll do one on my Priest, one on my Rogue (who is Alliance), and then finish up the remaining ones on my Priest to experience the full story. I guess it depends on how involved everything is, though. If they keep getting updated every patch, I might just opt to keep four alts at max level and play through the stories before I ignore those alts all over again.
---
ELAINE DE SHALOTT WANTS TO MOUNT A DINO:
Is there a mount that looks like Oondasta? The mount off of Oondasta is pretty but it's a Direhorn not a Devilsaur.
Sadly, no. Although that would be hecka cool. In general, I really want Blizz to get more adventurous with their mounts in WoW. Heroes of the Storm proves they have ample creativity to come up with weird mounts, plus FFXIV and MapleStory 2 have enough crazy-weird mounts to show that they can still work in an MMO.
---
KALCHEUS THAURISSAN IS NOT RELATED TO THE OTHER KALCHEUS:
Yes.
Though, not the dance. I still don't know how to do that, and I have tried. It just doesn't work.
That's all for today! Ask lots of questions, but make sure you type them with clean hands. And have a great Thursday!