Activision-Blizzard hires new President and Chief Operating Officer from Google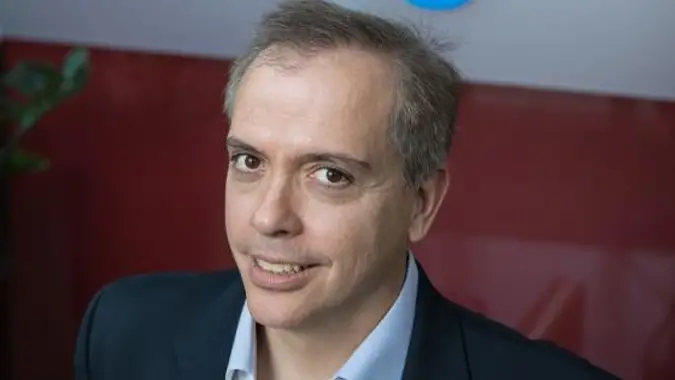 Activision-Blizzard has hired industry veteran Daniel Alegre, currently Google's President of global retail and shopping, to be its new President and Chief Operating Officer. This isn't Blizzard specific news the way Michael Chu's departure was, but it's still a pretty big deal which will definitely affect the company. He replaces Cody Johnson, who has been with the company for 13 years. This starts on April 7th, while Johnson will remain in an advisory role — I'm not sure what that means, but likely he'll be around to help with Alegre's transition into the role.
As COO and President, Alegre will directly oversee Activision Publishing, Blizzard Entertainment and King Digital Entertainment. This means he is the person that J. Allen Brack reports to, and thus, every decision that Blizzard makes as a company is absolutely affected by what Alegre believes is in the best interest of the larger company Blizzard is part of. It's notable that Alegre isn't a game executive, as his role at Google is about technology and commerce, but he does have a lot of experience at Google in that role to draw on.
Again, this isn't a Blizzard specific change. Alegre will be in charge of basically everything at Activision-Blizzard, from Call of Duty to Candy Crush to the wide variety of Blizzard games. But we do have to wonder how Alegre is going to approach his role — will he be a hands-off COO, letting Blizzard make the decisions for their games, or will he seek more input than his predecessor? Johnson's 13 year run as COO has seen Blizzard go from The Burning Crusade to the release of Diablo 3, StarCraft 2, Overwatch, Hearthstone, Heroes of the Storm, and six World of Warcraft expansions. While you can argue with various decisions the company has made over the years it would be hard to argue that it isn't a successful company. Is Alegre coming on to make changes or stay the course?
Alegre's statement doesn't really tell us what his approach will be.
"Activision Blizzard is at an exciting point in its history. In addition to a deep library of owned and internationally beloved franchises, the company has tremendous talent that has built a culture committed to inspiration and creativity. More importantly, through thoughtful and creative games, it connects and engages over 400 million people around the world through epic entertainment. I look forward to helping players around the world connect through quality and immersive games."
At present all we can do is wait and see how this all shakes out, making such a big change at a time when Blizzard is working on one of its biggest games in years with Diablo 4, having gone so far as to hire Rod Ferguson from Microsoft to help complete the game. With Michael Chu's recent departure, it's an interesting time for the direction of the company.