Overwatch is teasing hero 32, and we're pretty sure we know who it is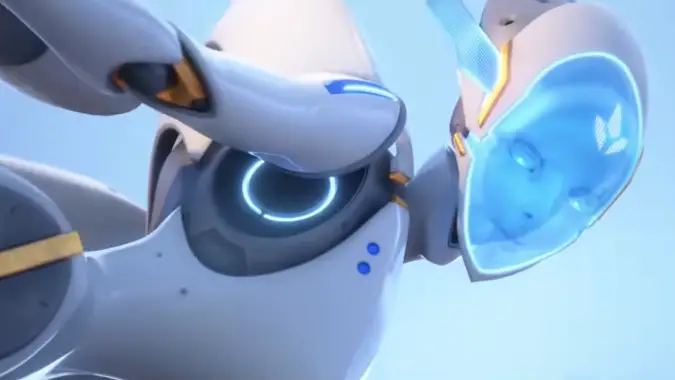 After no major hero or map releases since last year, Overwatch is finally teasing its next big thing. This time it seems to be hero 32, and we're pretty sure we know who it is.
Overwatch's sentient robots are the subject of the personal log of Dr. Mina Liao — which was posted by the Overwatch Twitter account — and a new project to create life within an artificial form. Liao seems eager to change the minds of the people who don't see Omnics as real people with a project that will help them see how accepting them can be beneficial.
If that sounds like the origin story of a Support hero, then you're probably on the right track. It appears incredibly likely that Echo will be hero 32 based off of what we know about her from the McCree animated short Reunion, what Game Director Jeff Kaplan told VG247 during last year's BlizzCon, and a recent rumor from two French streamers.
> Accessing…

> Fragment Recovered: Personal Log of Dr. Mina Liao

> File status: Complete pic.twitter.com/8pNW3RO1sp

— Overwatch (@PlayOverwatch) March 16, 2020
Echo is a bipedal Omnic that McCree releases from the Route 66 payload to bring her into Winston's Recall Overwatch team. She could easily be the project that Liao mentions here, especially if Echo was created far back enough that Jack Morrison was still giving out orders. We've been told that the developers have wanted Echo to be a hero for a while, and we know that at least one hero will come to Overwatch before Overwatch 2 — and it won't be Sojourn. On top of this, French Twitch streamers alltheaow and AlphaCast suggested that a Support hero would be announced this week to line up with Baptiste's launch last year. Oh, and Echo's purported voice actress has been hanging with the other Overwatch voice actors.
Everything points to Echo arriving in the game as its latest support hero. We don't know a whole lot about her other than that she seems to be a pilot in the Overwatch 2 PVE demo, can fly from the Overwatch 2 key art, has a long interpersonal relationship with McCree, and has that weird Vishkar logo on her head for some reason. Will Echo be able to fly around the maps like Mercy can? We're not sure yet, but it seems like we'll be able to find out by playing her ourselves very soon.