WoW
Mar 20, 2020 1:44 pm CT
It's time to level those alts! Everyone gets +100% experience in World of Warcraft for a month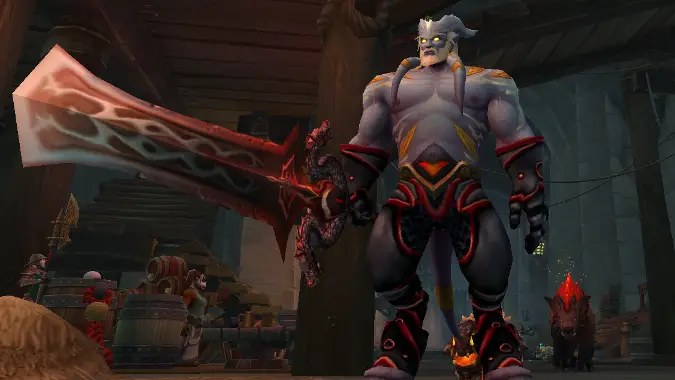 Stuck indoors? Blizzard is offering you a +100% XP buff in World of Warcraft from now until April 20, and all you need to do is log on to get it.
The XP-boosting Winds of Wisdom buff —  now live for retail players — is clearly designed to help out everyone who's coming back to Azeroth because they're stuck inside all day. (And for those of us who never left, we can always use more alts.) The buff also stacks with your favorite heirlooms, which makes now the absolute best time imaginable to level that Nightborne alt you've been sitting on since the end of Legion.
No matter where you are in your Warcraft journey, you'll be able to level at lightning speed.
Enjoy 100% bonus XP in World of Warcraft all month long.

📅 Effective Mar 20 – Apr 20
🔥 Stacks with Heirlooms
💯 Applies to all BFA, Legion, and Starter Edition players

Learn more: https://t.co/VyHqEDLpjv pic.twitter.com/91fUz31YHM

— World of Warcraft (@Warcraft) March 20, 2020
Because the buff stacks with heirlooms, it should be very effective for players who've hit a plateau in leveling and feel the need for a push to get past a particular level — 103 is always a hard level for me to get past for whatever reason, as is 116. Even if you've just come back and feel hopelessly behind, you'll blaze through with the content with these stacking buffs.
I mean, seriously, I'd also consider starting an entirely new character you've always wanted but didn't feel like you had the time. You'll be level 50 tonight and level 100 in a couple of days. It's a pretty substantial buff, and the fact that it's lasting until April 20 means you have a month to work on whatever characters you've let fall behind for whatever reason.
This whole situation with COVID-19 is pretty awful, and for a lot of us a game like WoW is a pretty solid way to pass the time while we're stuck at home. Making it easier for people to get to max level and play with friends who may have left them behind is a solid decision.