How to hunt nightmare critters in Animal Crossing: New Horizons: Spiders and Scorpions and Wasps, oh my!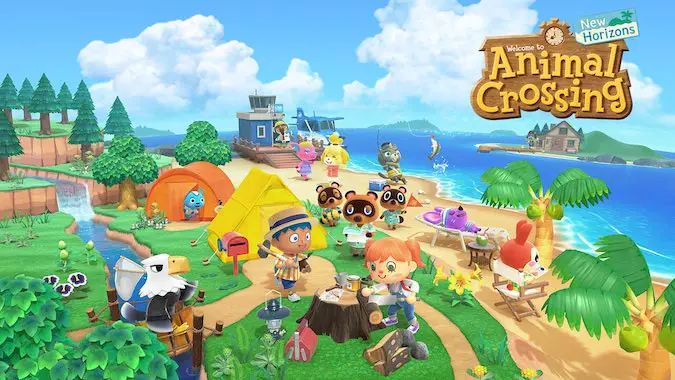 It is hard for non-pandemic news to travel lately, but fans have practically been shouting the release of Animal Crossing: New Horizons from the rooftops. Kind of ironic, considering getting your roof is one of the (many) goals of the game. But very early on (i.e., day 1 of play), the entrepreneurial raccoon known as Tom Nook sets you a task of collecting insects and fish on the island. What Mister Nook does not share is that some of the critters you are hunting are less than friendly. Let's talk about a few of these stunning little jerks.
The first I encountered was the wasp. Referred to as bees in previous AC titles, wasps will chase the player when disturbed (as I found on my second tree shake). If the wasps catch the player, they will 'sting' them and cause one of the player's eyelids to swell. If the player is stung a second time before purchasing or crafting medicine, they'll pass out and return to their house (in my case, tent). Unfortunately, once you've shaken or chopped the tree, the aggro is done. Run to a nearby building or try to catch them in your net, but either way, be quick!
Next up is my horror, the tarantula. I loathe spiders, and the tarantulas in AC:NH are upsettingly accurate on the visual. That said, they are entirely calm… unless you have your insect-catching net in hand. Equip a net, and the little furry menace stops being at all calm. They will freeze at first until you miss with the said net, at which point they will charge you relentlessly until they attack. It only takes one attack for the player to be knocked out and returned to their house. When a tarantula picks you as their target, you are the sole focus until they attack you or fall into water.
Now, technically there are three other 'harmful' bugs in previous franchises that have yet to show in New Horizons. Mosquitos and fleas are biting little nuisances but don't result in a player KO. Scorpions, on the other hand, are similar to tarantulas in both their initial peaceful natures and their ability to bite-and-stun. We'll see if (or when) these pop up as different insects have different seasonal windows. Or heck, we might even see new evil little creatures!