How to make Animal Crossing's text chat way easier to use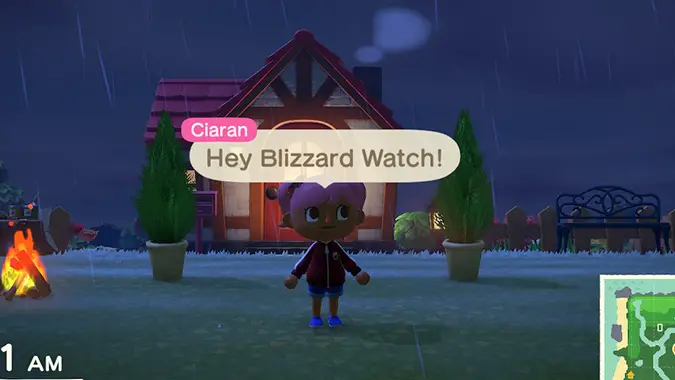 So you're playing Animal Crossing: New Horizons and you decide to visit a friend's island — after all, you have to trade fruit somehow! But when you arrive, you realize how much of a pain in the butt it is to communicate with each other using the in-game text chat feature. Let me tell you that there's a way to make typing with your Nintendo Switch a lot easier, and all it requires is an Android or iOS phone.
Using the Switch's buttons or sticks to type out individual letters is like poking at the keys of a keyboard when you were 12. We have technology now; let's use it. The first thing you want to do is grab your phone and visit its respective app store. Download the Nintendo Switch Online app — it's free and combos with your Nintendo Switch Online subscription. Once you've got it, open it and log in. Then it will ask you to visit the game's main menu to activate it with your Switch.
Now that you're all set up. Visit a friend or host a friend on your island and open the app up. From there, there's a button under Game-specific Services for Animal Crossing: New Horizons. It'll pop up with a voice chat option if you're into that, but there's also a Keyboards button to let you type in text. You can only type short sentences, but it's much easier to do with your phone's keyboard than it is with the in-game one. You can also use the Nook Phone to talk to your Best Friends and upload clothing designs via QR codes.
The app is a little wonky to use. Sometimes you'll need to force-close the app and load it back up to work. But for how much it makes talking to people, it's worth it. You won't be the one person that is still typing "ok" while everyone is running off to have a fishing contest. You'll be the one so empowered by the ease of the keyboard that the app will repeatedly tell you that that sentence is too long. Look, I said the app is helpful, not perfect. Make sure to check your in-game Nook Phone for the message log while you nod your head back and forth from your Switch to your smartphone. For some reason that's not displayed in the app because Nintendo doesn't want anything to be easy.
The app makes the game way more tolerable during multiplayer sessions. Spread the word and keep everyone focused on digging holes around residents you don't like and not spending time typing messages.