What habit do you have in World of Warcraft?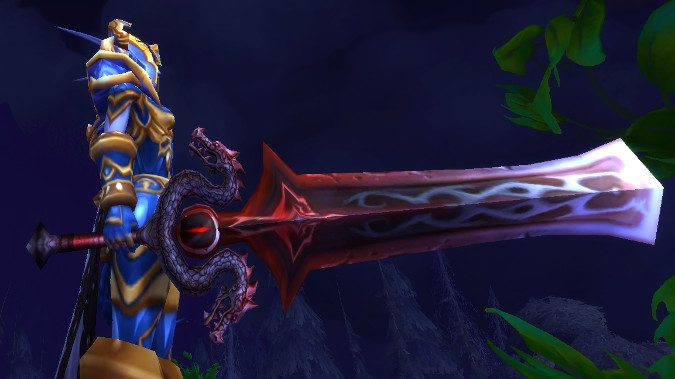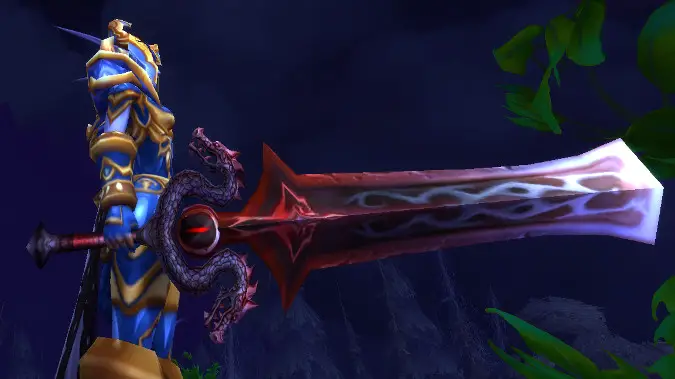 I collect weapons.
No, no, not just cool weapons. All weapons. My original main, my Human Warrior, has literally every single weapon he's ever gotten. He has four Ashkandi in his bank. I have green quest rewards, the Whirlwind Sword, one of my prized items is a chunky old Massacre Sword I got back in 2005 that wasn't anything special. I kept it because I was given it by my wife, who was my girlfriend at the time. And it started my collecting, because that was just something I did on that character.
His Void Storage and his bank are completely full of weapons. He's even got all the legendaries — Thunderfury, Sulfuras, Shadowmourne, the Warglaives of Azzinoth. Even before transmog existed, I was farming for weapon drops that I absolutely did not need, and it's one of the reasons I have such a good transmog collection today, because I have so, so many weapons collected. Admittedly, he doesn't get played nearly as much anymore, so I'm back in Warlords on his collection, with a lot of stuff from Legion and Battle still to be picked up. But I'm okay with that. Collecting weapons on him is one of those things I do when I'm not doing anything on my other characters.
So what about you all? Is there anything you do — maybe it's battle pets, maybe it's armor, maybe you like to go wandering around the map looking for out of the way places, or maybe it's something I'd never in a million years think of. Something that's not for power or character advancement, but just for you? Something maybe completely conventional, or absolutely weird, but it's something you do completely for your own enjoyment and that lasts because it doesn't have anything to do with the treadmill of the day-to-day game?