Blizzard isn't sure BlizzCon 2020 will happen this year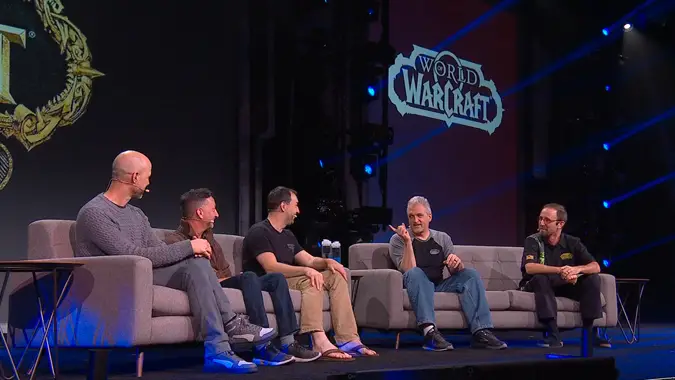 BlizzCon — Blizzard's annual celebration of its games and community of players — is still up in the air this year, according to a recent blog post from the event's executive producer. The coronavirus pandemic has halted many of the game industry's usual plans for 2020 and its grasp is starting to reach deeper into the year.
"A gaming convention is probably the last thing on most people's minds right now, and that goes for many of us at Blizzard too," Executive Producer Saralyn Smith wrote in the post. "While we're hopeful things will look better later in the year, the bottom line is that at this point it's too early to know whether BlizzCon 2020 will be feasible."
Despite the Anaheim Convention Center recently revealing that BlizzCon would be scheduled — as usual — for late October and early November this year, Blizzard isn't sure it'll be able to make that date. The company has been working from home since early March like many others in the U.S. It'll be among the several other gaming companies that have had to shift their plans as events like E3 have been cancelled.
A 2020 without BlizzCon would likely change the outlook for many of the developer's upcoming releases like Overwatch 2, Diablo 4, Diablo Immortal, and new Hearthstone, WoW, and WoW Classic content. Typically, we get huge updates on each of their games as we enter the upcoming year. It wouldn't be surprising to see Blizzard make a push to roll out more blog posts, videos, and trailers to make up for either no BlizzCon at all or a much smaller version of the convention.
So far, it's seemed like most of the currently planned updates for its games have went smoothly. Blizzard has ramped up blog posts and news for the upcoming release of Shadowlands and Overwatch's newest hero Echo is coming out soon. But as other developers are having to delay their high-profile releases, it'll likely have some kind of impact on the games eventually.