If you like free stuff and not getting COVID-19, Wizards of the Coast has free D&D content every day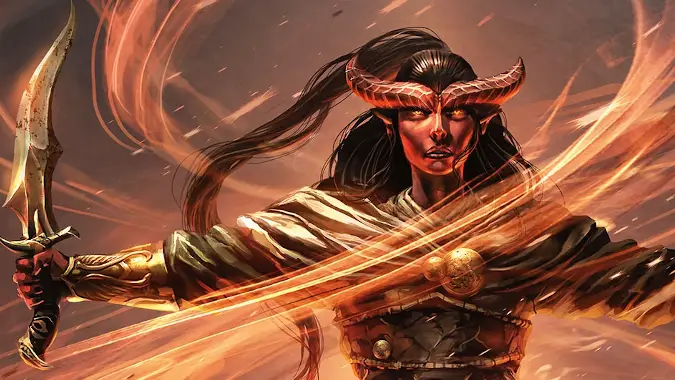 We're all handling this global pandemic as best we can. If you're staying in, trying to help flatten the curve of COVID-19 transmission, we'd all like to thank you. But Wizards of the Coast would like to thank you with free stuff, which is a pretty good way to thank people in my eyes.
Here's your daily reminder that we're posting FREE #DnD adventures and coloring pages every day 5pm PT.https://t.co/vJJAlXmwLu

You can still snag yesterday's drop of Dues for the Dead, Infernal Machine Rebuild, and a mimic coloring page. What monster do you want to color next?

— Dungeons & Dragons (@Wizards_DnD) April 10, 2020
One of the ways that Wizards has responded to COVID-19 is their page about remote play. The page provides options and resources for players who want to set up a virtual tabletop or otherwise play over the internet — something we here at Blizzard Watch have embraced for a while now. As part of their attempt to encourage wholly online play — which I have to say, it's a great time for it) — Wizards is giving everyone free gameplay content on a rotating daily basis. Just go to the Wizards website and every day at 5 PM Pacific to see what's new. So far, we've seen an Adventurer's League module, material for DMing your own game ranging from in game encounters to complete modules, and a coloring page if you have bored kids (or are just bored yourself, coloring pages can be fun for everyone) to help distract everyone.
I think the fact that they're rotating the material so that new stuff goes up every day is pretty cool, and it means if you're a savvy player or DM (or aspiring DM) you could end up with a fair amount of free stuff. And I should point out, just because some of this material is Adventurer's League content doesn't mean you have to be running games as part of the AL to use it — it just means it conforms to AL rules. You can still use these modules in your home game just fine, so every AL module here is another game session or two for you to run. That's pretty awesome. I've been looking it over for my own campaign.
So yeah, stay home, be safe, play yourself some D&D.