Join us on Twitch for our last D&D game of the month: A weird west adventure!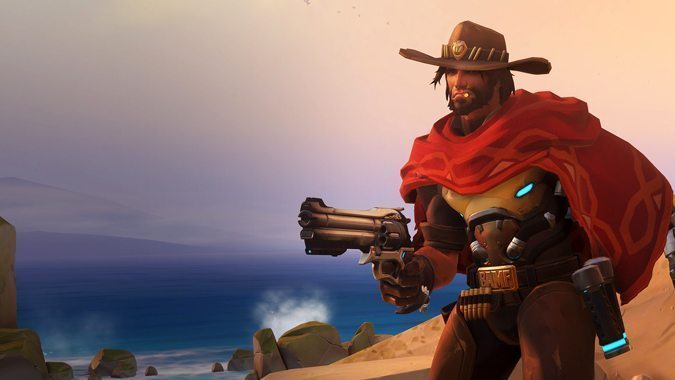 The Blizzard Watch crew usually gets together once a month to play a D&D game that I can only describe as wacky and wonderful. And don't think I'm exaggerating here: every episode features Mitch playing a bird that can't talk but can play the bagpipes, and it's usually worth listening to for that alone. If you haven't listened, you can catch up on our adventures — every wacky and wonderful minute — on Soundcloud.
But while we're all stuck at home this month, we're playing a weekly game for our amusement and yours. This tabletop gaming extravaganza is made possible by super-generous supporter Sixhousand, whose Patreon pledge supports all of our April games. If you enjoy these games and want more of them, you can support us on Patreon to help us stick to our $6,000 goal, which gives us the resources to do more cool tabletop stuff.
Our last game of the month will be on Saturday, April 25 at 2:30PM CDT. You can join us live on our Twitch channel! We'll be playing a weird west-themed D&D game hosted by Joe — but other than saying "weird west" and cackling, he hasn't said much about what we'll be doing. We have a small group this week, featuring:
Anna: Human Druid
Cory: Tiefling Warlock
Liz: Gnome Artificer
Matt: Warforged Monk
Anna promises she has a terrible western accent she intends to use, so you may want to tune in for that alone.
If you missed our April games so far, you can listen now on Soundcloud:
Rossi's D&D Spectacular: The curious case of the counterspell conundrum! In which you will find fencing, fighting, torture, revenge, giants, monsters, chases, escapes, true love, miracles… okay. Maybe not all of those things. But definitely some of those things. Also counterspells.
Rossi's D&D Spectacular: A very dramatic doppelganger dilemma. Did someone say evil clones? Because now there's an evil clone. And a few non-evil clones for good measure.
A cyberpunky Shadowrun one-shot hosted by Joe. If you're interested in Shadowrun's mix of high-tech and fantasy, Joe wrote up a post about the game world — or you can dive into the deep end and just listen to us play.
Whether you're streaming live or listening later, I hope you'll join in on the fun. We'll be broadcasting games live on our Twitch channel every Saturday in April at 2:30pm CDT. If you can't listen live, look for episodes to show up on Soundcloud by Monday.
We'll see you on Saturday! But in the meanwhile, enjoy our D&D escapades to date below.