What's surprised you most while leveling with the Winds of Wisdom XP buff?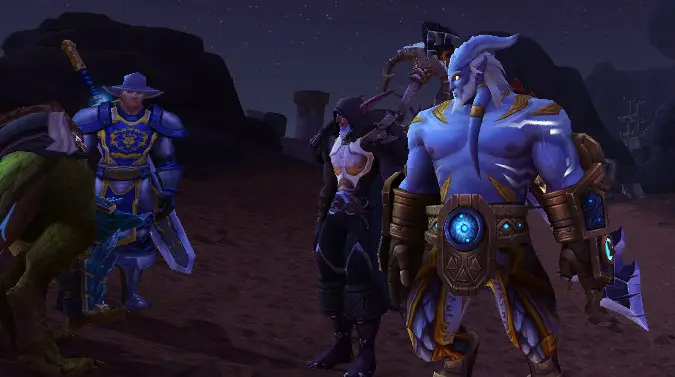 So, I am surprised to admit that I didn't really get much use out of the Winds of Wisdom buff in World of Warcraft until I thought "Oh, right, that's going to run out this week" and started frantically trying to get my next Warrior to 120, only for them to extend the buff. Still, the character was already up to 112, so I bore down on it and ground out those last eight levels this weekend.
And I was immediately amazed by how — because I'd leveled so quickly and primarily in Drustvar — I couldn't unlock World Quests until I went and did the storyline in Tiragarde Sound because you need to at least be friendly with all three factions and I hadn't even started that one. At level 120, I'm still wearing mostly greens because I simply can't get better gear until I unlock this reputation. It won't take forever, but it wasn't something I was expecting.
With the buff extended until Shadowlands at this point — or at least until we get the Shadowlands pre-patch, anyway — I'm curious about how it's affecting your gameplay. I found it kind of shocking how fast it went once I got serious — level 116 was gone before I was even halfway through Drustvar, and I hit 120 while I was still working on the penultimate questline before Waycrest Manor. I was shocked at how quickly I ended up behind the curve gear-wise as I'd jump to the next level before I'd really gotten through the questline I was on.
But that's just what shocked me about the whole experience. What about you? Were you surprised they extended the buff, or did you think they were likely going to? Did you find it encouraged you to play more, or maybe it actually cooled your progress down? What did you find the most surprising about the Winds of Wisdom, and will you be leveling more alts while they're still here?