Lore Watch Episode 138: What if we never went to Pandaria?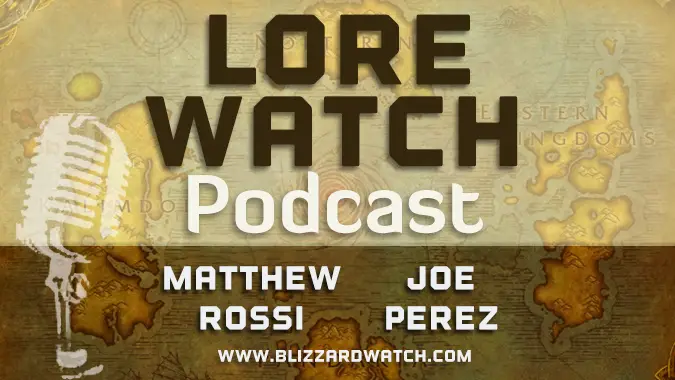 This week, Matt Rossi and Joe Perez explore the new propaganda books uncovered for the Scarlet Crusade, Shadowlands Covenant options, and what the game would be like if we never went to Pandaria.
You can listen to the podcast directly from this post or click on download icon along the lower bar of the player below to listen on your own device.
If you'd like to catch up on previous Lore Watch podcasts, our weekly Blizzard Watch podcast, or our on-going Dungeons & Dragons podcast, check out our podcast page. You can also search for any of these programs in your favorite podcast player to subscribe and be notified when a new episode is released.
And finally, if you subscribe to our Patreon Tier 2 or above you can listen to the Lore Watch and Blizzard Watch podcasts two days before they're released to the public.
Thanks for your support and enjoy the show!