Here's why we probably won't ever get a Diablo 2 remaster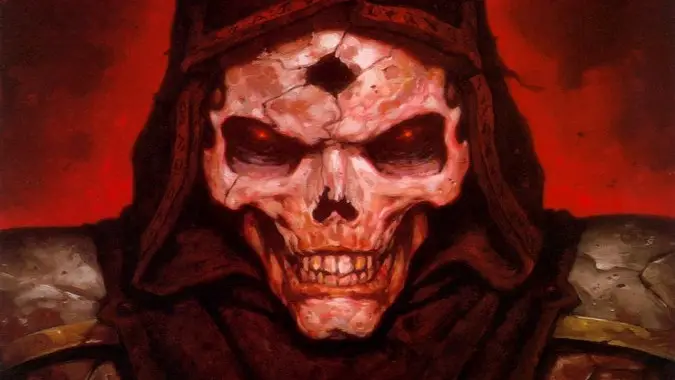 Sometimes you sit back and wonder how anything we love ever survives to be loved by us. So many complications, so many ways for things to go wrong. For example, the Diablo series barely managed to exist, with both the original game and Diablo 2 nearly destroyed before they even got out of the gate. During a panel at ExileCon, which is a convention dedicated to the Path of Exile games, the original developers of the Diablo franchise (and thus, in a way, Path of Exile's grandfathers) sat down and talked about all the ways that we almost didn't get Diablo at all. Why would they talk about that at a Path of Exile convention, you may ask?
Because Path of Exile is an Action-RPG and the impact of Diablo on the ARPG genre of games was so massive that no ARPG made after it can be said to be free of its influence. In a very real way, Diablo changed ARPGs forever, and no ARPG made after them could exist as we have it now without Diablo. And Diablo just barely happened.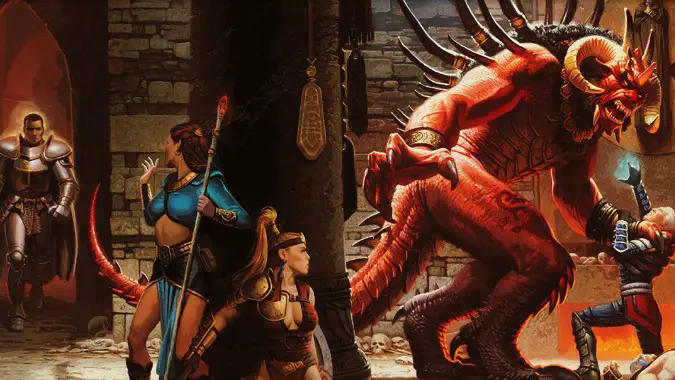 On the brink of ruin
First, let's talk about how Diablo wasn't a Blizzard game. It was developed by Max and Erich Schaefer and David Brevik when they were working at Condor, an independent studio that was… is the phrase on the verge of ruin hyperbolic here? I don't think so. Let's quote the Gamespot article here.
"We never paid our payroll taxes. These are taxes we withhold from the salaries of our guys, and we're supposed to mail them to the government. We never mailed it to the government," Erich Schaefer said. "We were pretty much out of money. We come in one morning and there's a notice on our day that's like 'Three days to pay or you're going to jail.' It was rough. It was really scary. We scrounged up some money [to pay the taxes], and luckily the deal that turned us into Blizzard came around right at the right time to save our butts."
So yeah, while Blizzard didn't develop Diablo, without them, it's possible that Condor would have been utterly screwed and the Schaefer's would have had to give it up well before we ever got a taste of the game that changed ARPGs forever. But as disastrous as that would have been, it's got nothing on the story of what happened to Diablo 2, and why we may never see a remaster of that game.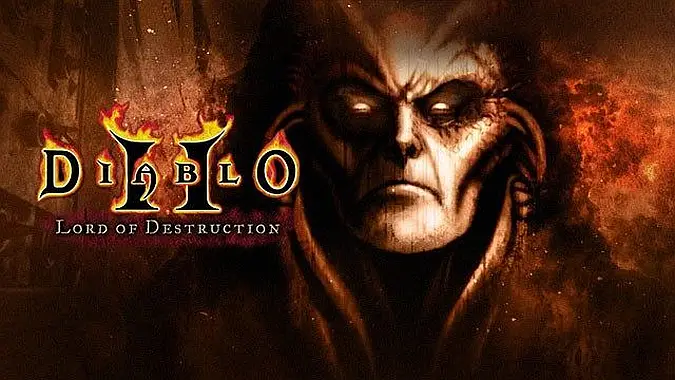 Diablo 2 and the corrupted source code
It turns out that Blizzard doesn't have the original assets from Diablo 2 or any of the development work on that game, and it's not because they were foolish or forgot to save them. It's because Blizzard North nearly lost the entire game to a corrupted backup that destroyed everything:
There was one story in particular that sounds like a developer's nightmare. Erich and Max Schaefer recalled that in the 11th hour of Diablo II's development, the entire backup of the game's source code and assets was lost. "Not just our code, but all of our assets. Irrevocably, fatally corrupted," Max Schaefer said.
The only reason there's a Diablo 2 today is because they'd taken playable versions home to playtest it, and they managed to essentially use those to reconstruct much of what they lost… but all of the development work, the original source code, and all of the assets that were used to put the game together were gone. This means that a remastered Diablo 2 is an effort on an order of magnitude greater than even putting together WoW Classic was — that happened when a version of patch 1.12 was found on a drive. They had the code, in other words, they just had to find a way to run it. Diablo 2 exists only as the version that was put on discs and sold to people — all that development work, the source code, all of the art assets and everything that went into developing the game is essentially gone.
This explains why David Brevik was going around saying not to get our hopes up about a Diablo 2 remaster back in 2017. And it means we nearly never saw the game at all — can you imagine what would have happened if they hadn't sent those playable versions home? We were that close to never getting Diablo 2 at all, and it's hard to imagine what the ARPG or even Blizzard itself would have looked like if that had happened.