How to get pets in Diablo 3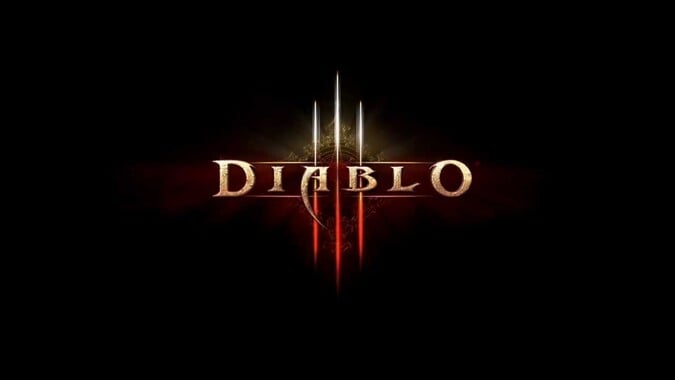 Not every class in Diablo 3 can have a pet to fight along side them, but everyone can have a non-combat pet to keep them company. These pets range from the adorable, like the yeti-themed pet The Bumble, to the grotesque, like — well, like almost every other pet. Galthrak the Unhinged which is a demon that is mostly just a jaw. There's Grunkk, where they smoothed out the details of details of an Abomination. And let's not forget That Which Must not Be Named, which is definitely not a reference to the cow level, because there is no cow level.
There are a lot of these pets to obtain, but very few sources for them. Here's where you can go to find a probably not-cuddly friend.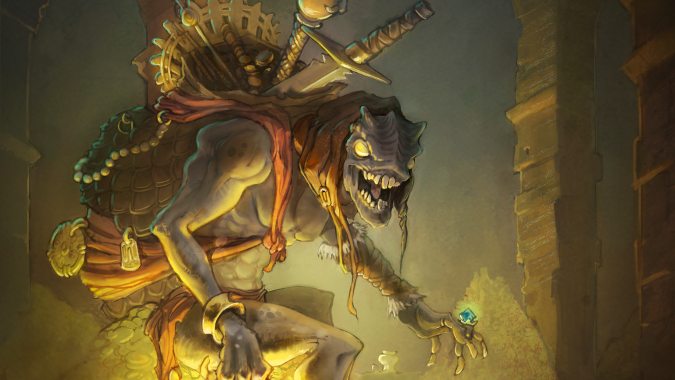 The Menagerist Goblin
The majority of non-combat pets drop from the Menagerist Goblin. Obtaining a pet from him is easy — it's a 100% drop for everyone in the party, every time he is encountered. Better yet, it's guaranteed that the pet is not a duplicate. You get a new, unique pet each time. He has 19 different pets, and will keep players coming back. Like every other treasure goblin, just find him, chase him, and beat him down for his loot.
The downside is, he is a very rare spawn, so finding him is difficult. There is a silver lining for the moment: treasure goblins spawn twice as often this season. That will help increase how often he'll show up.
It is important to note he has the same spawn chance on any difficulty. Don't worry about cranking it up to Torment, or expecting more reward for the extra struggle. If you want to farm him, run on a level you feel comfortable with. Throw YouTube up on another screen and go into mindless grind mode. Run the same level over and over. Just need to make a new game to refresh the mobs in the level.
Many players have their farming route laid out, and debate which is the best path. The treasure goblin has 24 spawn locations throughout all the Acts of D3, so there are lots of spots to discuss.
Lots of people recommend rerunning The Weeping Hollow in Act I. One Menagerist Goblin can spawn here. With the right build, this level can be cleared in as little as 30 seconds. This increases the number of attempts at finding a goblin in less time. This level has an extra bonus to it to, which we'll get to in a moment.
Other people like to rerun Southern Highlands in Act I. In this level there is a a cave called the Cave of the Moon. In both level 1 and level 2 of the cave, a Menagerist Goblin can spawn. That is two chances at the goblin, close to each other, within the same level. This is an excellent level to keep farming to find this little loot piñata. With all the the differing opinions of which routes to take, this one is the hottest of the hot spots. There is double the chance in this one level, plus, general consensus indicates there is a higher spawn chance here. Or so the statistics report.
This following route is a lot longer, but will hit the important spots. This has been deemed one of the fastest routes:
Tower of the Damned -> Heart of the Damned
Tower of the Cursed
Core of Arreat
Royal Crypts
Cathedral 2 -> Leoric's Passage
Festering Woods
Northern Highlands
Southern Highlands -> Cave of the Moon Clan level 1+2
Once you have cleared all of these areas, restart the game and begin from the drop again.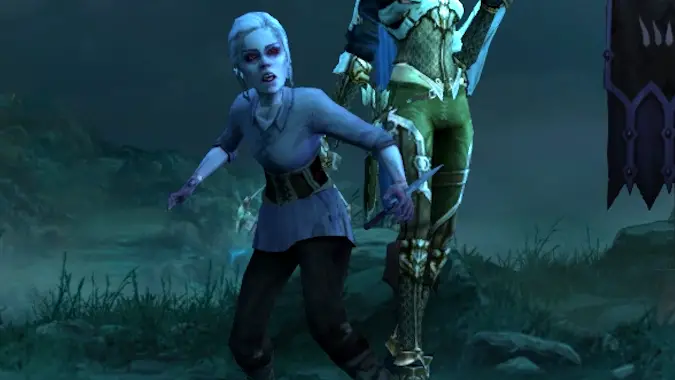 The Liv Moore pet
Remember the suggestion to speed clear The Weeping Hollow in Act I over and over? There's a second reason to do that. There is one and only one other rare in D3 that is available to spawn at all times that is guaranteed to drop a pet. Ravi Lillywhite can spawn in The Weeping Hollow. The spawn rate is 1%, and he can spawn anywhere in the level. He ONLY spawns in Adventure Mode, not in Quest Mode.
To find him, search and clear the entire map. If he is not there, exit and create a new game. Start anew, clear and search again. Of course, while searching for him, keep an eye out for The Menagerist Goblin as well. With the drop chance, it should take — on average — a hundred tries. With the right build on the character meant for speed and an easier setting, a full clear can be done in less than a minute. Spend an hour or two and this pet, along with a couple from the goblin, you have increased your pet collection.
The pet from Ravi is Liv Moore, name after the lead character from iZombie. An interesting pop culture shout out to that show and/or comic.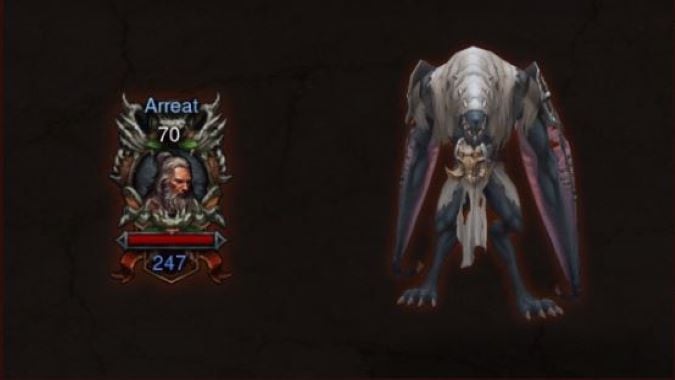 D3 Seasonal Pet
Most seasons of D3 reward a non-combat pet. Previous seasons' pets cannot be obtained. But don't dwell on the past, focus on the present! Season 20 began in March, and this season's pet is called Bat, but it is more monster than animal. There is no set amount of time for a season, but three months is a good estimate. This monstrosity with wings will be around until summer, but no guarantee how much longer than that.
Jump in, enjoy the season's festivities, and reap the rewards.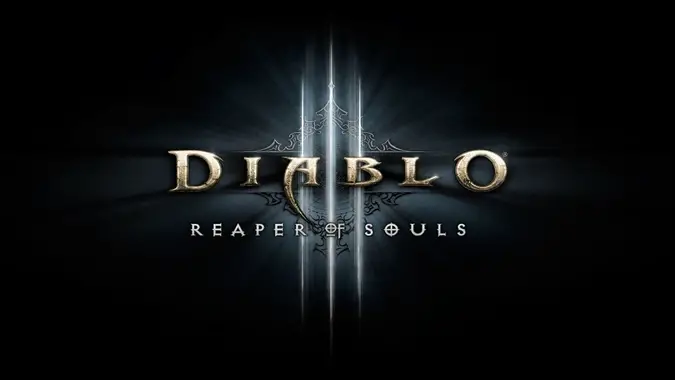 Purchased Pets
There are a few pets that are a bonus addition to the game while purchasing other products. The Necromancer class for D3 was added later on. Not part of the base classes, it required the Rise of the Necromancer expansion, and cost extra to add. Buying this xpac also added the pet Half-formed Golem.
The expansion Diablo 3: Reaper of Souls, the Collector's and the Deluxe Editions added the pet Bones, so named because his bones are showing. They didn't put a lot of work into that name.
To cross-promote games, there is a third pet that comes from purchasing a Blizzard product — but not a Diablo game. Probe is a little floating, Protoss probe that will pick up gold that it floats over. This is available to players who have purchased the Digital Deluxe or Collector's Edition of StarCraft II: Legacy of the Void.
All of these are still available, and are either purchasable pets, or free pets when buying something else you want. All in how you justify it.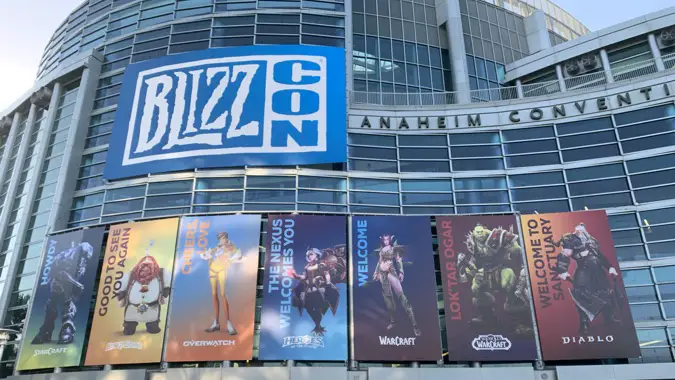 Keep Up-to-Date on Blizzard
There are occasional special events that will provide pets, too. Watch for promos, like the Virtual Ticket to BlizzCon, which has been supplying not only in-game pets, but other goodies like portrait frames. There have also been some in-game events for D3 that have given out pets, too.
But mostly, just always be on the lookout for the Menagerist Goblin. That's where the vast majority of pets are hidden away.