Overwatch's Competitive Open Queue ditches roles to let you swap between any hero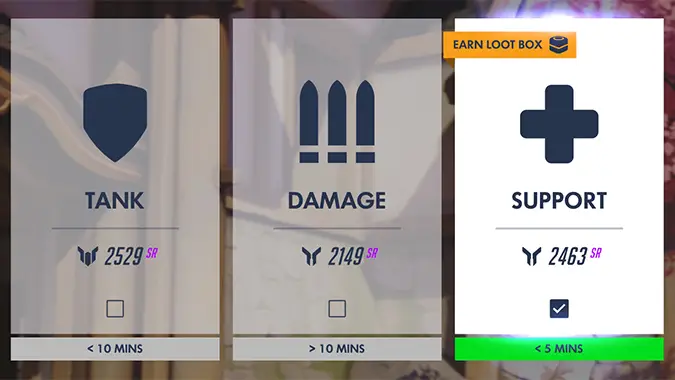 When it launched in 2016, Overwatch was a game about playing several different heroes in order to push the payload or capture the objective and win the game. But over the last year, Blizzard changed that by enforcing everyone to play within a set team composition of two support, two tanks, and two damage dealers — otherwise known as role queue — and the entire game changed around it. Everything from the current popular strategies to the very game balance itself was wrapped around the guarantee that every team will have two of each role.
That's going to officially change in the game's upcoming Competitive Open Queue mode when it goes live in July.
If you've been actively playing the game, you would have already noticed that Blizzard dropped Competitive Open Queue into the Arcade section. You've be able to queue up, pick a hero from any role, and see what kind of skill rating you get in that specific rule set — but only for a limited time.
That mode will briefly come back in June, but will see an official addition to the game the next month, Game Director Jeff Kaplan explained in a recent Developer Update video. While the Competitive Open Queue mode was up, it was the second most popular mode — out of many — in Korea, according to Kaplan. In comparison, North American players selected it less than even Mystery Heroes and custom games. So, if you're turning your head to this news, know that there's definitely a huge set of players that really enjoyed it — and regular, Role Queue Competitive will always be available alongside it, presumably with a separate SR.
It could even prove to be popular for players that fell off of Overwatch. One of the common issues I've seen from people who no longer play is that the game got too confusing and intense when it felt like you had to play specific types of team compositions and heroes. The spontaneity of swapping off a tank to go Bastion to stall a point was lost when the game forced you to choose a role before you even enter the game. Role Queue also significantly increased the queue times to get a game, especially for damage players. Now, you should be able to get into a Competitive Open Queue game quickly.
Competitive Open Queue will probably not revitalize the game for a ton of people, but it adds another way for anyone to play that doesn't want to feel pressured by the game to do a certain thing. The biggest drawback to the mode is that most of the game's balance is designed with the idea that you're playing in Role Queue since Quick Play also operates with that rule set. If you're one of those people though, this would be a great time to come back and find new heroes and strategies to love again.