What are the strongest decks to play in Hearthstone right now?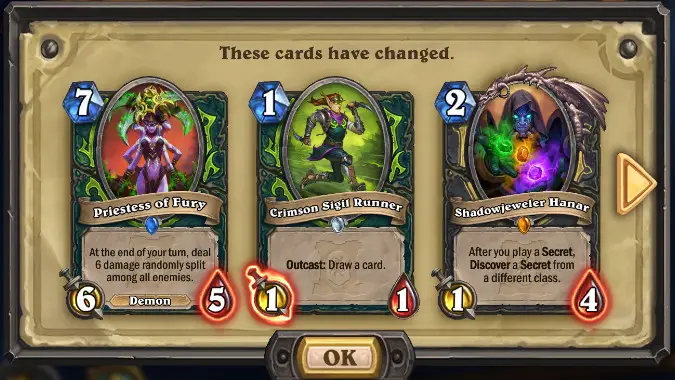 Hearthstone's patch 17.2.1 is now live, and with it, the nerfs and buffs have arrived! Classes that had been dominating the meta have been hit (except for one), while others that hadn't been seeing much play have been extended a helping hand.
It's time to take a look at what the meta might look like once the dust settles!

Aggressive decks
Despite the nerfs, the playstyle for DHs hasn't changed much. So instead of highlighting one of the same old decks that we have already seen, here's something a little different: a budget version for those of you who haven't been able to access the most expensive DH cards yet.
Tempo / Midrange decks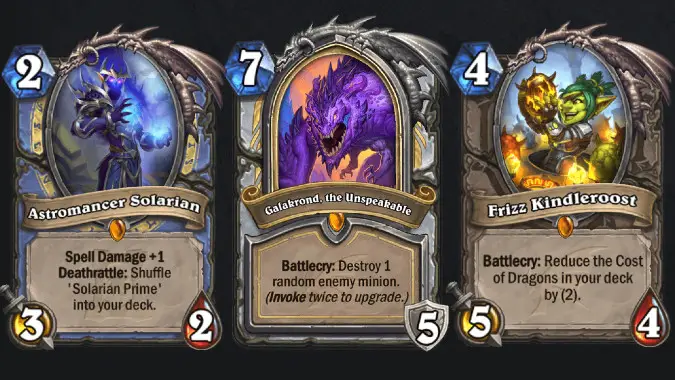 Combo / Control decks
There are many versions of Big Druid out there, some of which rely on a higher number of powerful legendary minions. This is a budget version that only uses two — which is a nice change of pace, since control decks are usually very expensive.
And there you go, folks. This is just an early look at which decks might be strong for the upcoming meta, but since the patch just came out today, remember to save your dust. Don't go crafting anything yet; for now, try to play the decks you can already build!