WoW
May 21, 2020 3:00 pm CT
The mysterious Oribos is the capital of the Shadowlands, but Blizzard's preview shows a city facing desperate times
Click here for more photos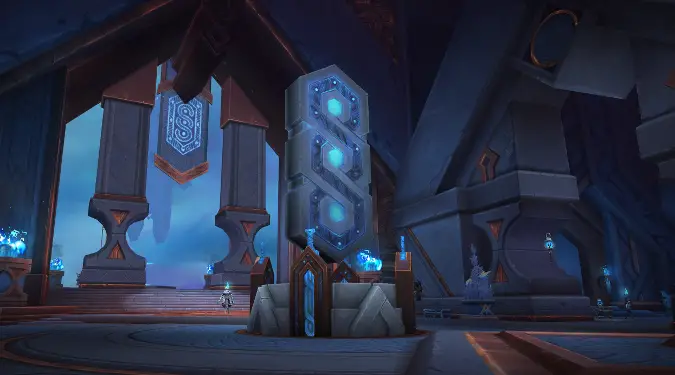 When Shadowlands launches, we'll be spending a lot of time in Oribos, the hub city of the expansion. We haven't seen Oribos in person — it isn't on the alpha yet — so Blizzard's preview of the new hub gives us our first look at the area's place in the Shadowlands story.
Oribos is home to the Arbiter, a mysterious figure who has shaped the destiny of the Shadowlands from the beginning, and judges the souls that pass over. Or at least the Arbiter is supposed to judge souls as they enter the Shadowlands: instead she's dormant, which is why souls are flowing straight into the Maw.
This is news to us. We now know that the Arbiter has been taken off of the board by whatever the Jailer and Sylvanas are up to. That's a pretty big revelation, since by all accounts the Arbiter has been around since the beginning of the Shadowlands as we experience them, and has never failed in her duty to judge the deceased and send them to their proper destinations. However, things have definitely changed — and it's up to us to figure out what's happening.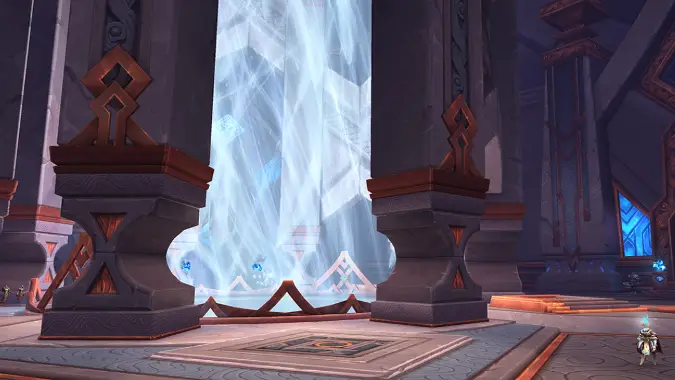 Welcome to the Eternal City of Oribos
The heart of Oribos is  the Soul Stream, the fountain of the departed souls that the Abriter would be judging, if she could judge anything right now. (How many souls would the Arbiter judge if the Arbiter could judge souls? All of them. That's the Arbiter's whole deal.) The city is staffed by Attendants, who act as caretakers to Oribos, as well as the Brokers, strange entities from an as-yet unknown land, who are talented at finding Anima— and willing to trade in the stuff now that the Anima Drought has hit in the wake of the Arbiter's dormancy.
Oribos has all the amenities we living folks may want, with a bank, profession trainers, and even PVP vendors, which is what you'd expect from any expansion defining hub city. But it's the role and presence — or absence, in this case — of the previously all-powerful Arbiter that fascinates me the most.
What exactly has happened to the being that essentially created the Shadowlands as we experience them? How did the Jailer do this, and can even blame it on that particular figure? How are we going to bring the Arbiter back, if that's even possible? Are the Brokers just taking advantage of the situation, or did they make a deal with the Jailer?
There's a lot going on in Oribos and I can't wait to start peeling back the secrets and exploring the Eternal City.
Check out the official preview for more details, and look for it to show up on the Shadowlands alpha soon, which will give us a better idea of what's going on in this new zone.