How to log in to the Diablo 3 PTR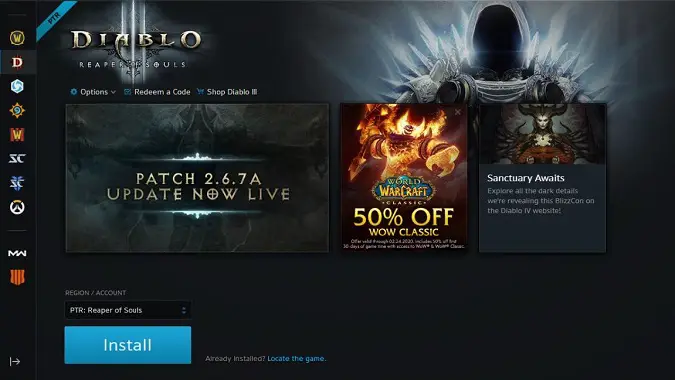 Playing video games is fun! Testing video games… maybe less fun, for some. For others, it can be a chance to try new features, new armor sets, or new themes. The Diablo 3 PTR isn't live right now, and probably won't be until Season 22 starts winding down, but that's no reason not to be prepared for the next time the PTR goes live.
So how do you get into this magical realm of public testing? We lucked out with Diablo 3 because getting on the PTR is easy as 1, 2,… you get the picture.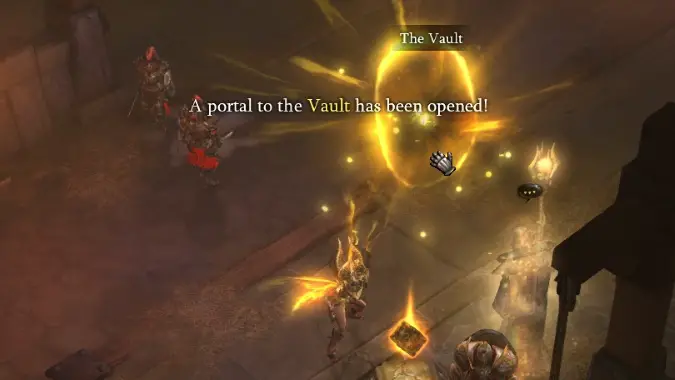 First, install the PTR version of the game
As with all modern forms of Blizzard games, installing the PTR version of Diablo 3 starts with your Battle.net launcher. In the D3 tab, the region dropdown is also your magic "Get out of Live" free card. Switch from your region to PTR: Reaper of Souls and click that big blue Install button.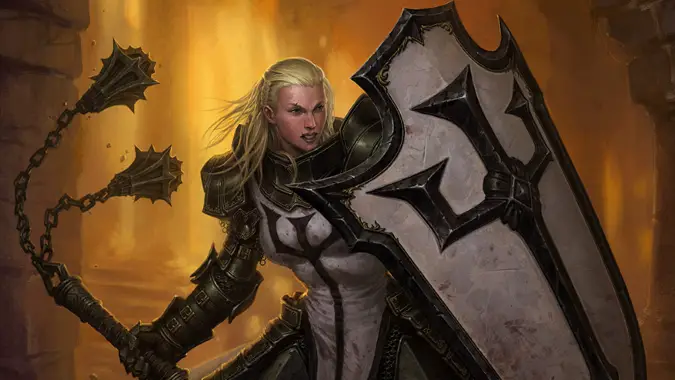 Next, copy over your characters (Optional)
Now pause for a moment: what is it you want to test? This decision is somewhat essential, as it influences your next step: character copy. If you're going to check seasonal play — the coming season's theme, for example — you do not have to copy a character, as you would need to start from level 1 (as a Seasonal character) in the first place. Creating a Seasonal character on the PTR works precisely the same as it does on the Live servers:
Click the Create button on the Select Hero screen
Check the box next to "Seasonal Hero" when you pick your class and name
Tap that Create Hero button!
You receive the same "A New Start" pop-up to acknowledge that you are starting from scratch. Click Accept, and you're ready to roll. Wanting an old standby? Follow the character copy steps below and then re-birth your hero as you would for the Live season.
If you want to test changes on an existing character of yours (maybe leveraging those 5000 Paragons), character copy is essential. Something important to note here: if you're brand new to the PTR, you need to create a hero on the PTR before the character copy option shows up. Once that's done, there is a shiny new PTR Copy button underneath Switch Hero on your selected character screen. Clicking PTR Copy will pop up a region selection dropdown: the PTR can only have copied characters from one region at any given time, and copying from a different region will overwrite your current PTR characters.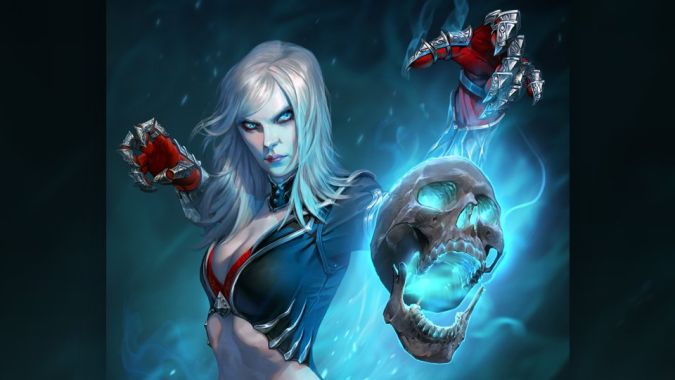 Remember, the PTR is not forever
Previously, the D3 PTR ran for one week and would show up roughly a month before the current season ends. Happily, as of the 2.6.10 PTR, we get to enjoy a full two week test period. If Blizzard remains consistent with past seasons, there should be 2-3 weeks of the current season following the end of the PTR period. They also have you covered if you:re running into issues with your PTR install, character copy, or something else in the process: check out their PTR support article, which covers the basic categories as well as troubleshooting.
The PTR represents a unique opportunity to provide feedback on new mechanics and issues in the game. Because the testing period is so short, Blizzard always furnishes tips and priorities in the patch notes. The tips translate well across all testing: pick a particular portion of the update to focus on testing, try to break things, and focus on your experience when providing feedback rather than trying to come up with a solution. Follow the advice Blizzard ends their testing tips with: "suggestions are always welcome, but identifying the issues themselves is most important."
Happy testing!
Updated 10/28/2020