When is Heroes of the Storm's 2020 summer event?
Things outside are heating up — the days are getting longer and the temperatures are rising. That can mean only one thing. The Heroes of the Storm summer event must be right around the corner — oh, and I guess summer is almost here too. But when will the event be starting?
The short answer is soon. Like, actually soon. Past years have had their events in full swing either in May or June. So I'd expect to see this year's festivities no later than June 30. That gives us at least a few weeks for any new skins or mounts to be on the PTR alongside any changes that may be coming in the update. We've even seen that there doesn't need to be any breaks between the different seasonal events, since the winter Toybox event ended the same day the Dark Nexus came back.
Just because it's summertime doesn't mean that the event has to be specifically related to fun in the sun activities. Sun's out, Guns out was merely the first of the summer events. In the years since, we've seen Nexomania take us into the ring for some over-the-top wrestling action. The following year we checked back in with Neo-Stormwind for a return to the Mechastorm — that one brought us into the cockpit of giant-fighting-robot versions of Valla and Yrel to fight against cyber-alien Malthael.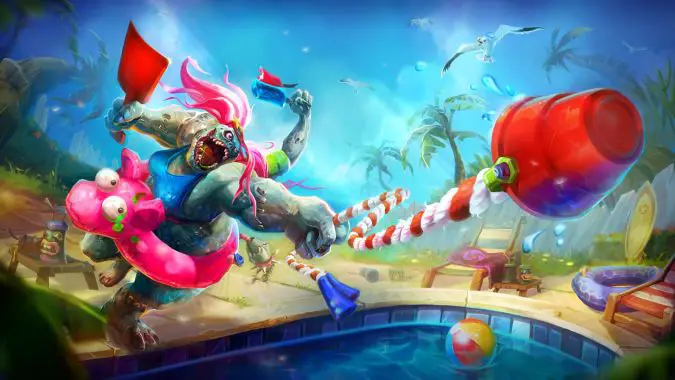 Those are three very different events, and this year might be shaping up to be another wildcard. Snow has been falling in the Nexus ever since the most recent balance patch. It could be foreshadowing a new hero, or it could be the lead up to the next event — or both! We don't see the unique brawl game modes like we used to, but this could be a great opportunity to bring back a couple of fun ones. Dodge-Brawl and Stitches Pull-Party both took place poolside, the water in the middle could be frozen over, but the gameplay could be the same. Although Chromie and Stitches might be chilly in their bikinis.
My biggest pie-in-the-sky wish would be that we see map changes to go along with the events. Nothing mechanic-wise, but if we do get a wintery event, get some snowmen on the edge of lanes, and change the minion waves into something more appropriately themed. And give all of the archers and footmen have little parkas or attach a plow onto the front of the catapults. Something to really help sell the chilly temperatures.
Whatever ends up happening with the next event, I'm just happy that I'm going to get another chance to get my hands on the Bikini Stitches skin out of my loot boxes.