WoW
Jun 18, 2020 2:00 pm CT
New change to WoW Auction House aimed to slow down the use of addons
On June 16th, 2020, it was discovered by players — and confirmed by Blizzard — that there was a small change to the way that the Auction House works in World of Warcraft. Specifically, affecting how many transactions can be done within a short period of time. This change went in without any announcement or being listed in patch notes. This was questioned in the Blizzard forums, and received a response from a Blizzard Community Manager, explaining this was an intentional change to how the system worked.
What is the change? The logs showed that while using an Auction House addon, searches on the Auction House normally took about 300 milliseconds each. That was a typical search time, prior to the day of the change. At the start of that session after the change, that's how long each search took as well. However, after twenty-five searches, each search started taking four seconds — a significant difference. Reloading, re-logging, or waiting a few minutes would then reset this, but again only for twenty-five actions. An action in this case means searching, buying, or listing something on the Auction House. In other words, if you were to look up the price on ten lowbie greens for transmog and then list them, you're almost at the cap before you start listing cloth, herbs, or enchanting mats.
Blizzard confirmed that this change was intentional, and said that to the majority of players, this will not matter. For those who type in what they are searching for, buying, or listing individual items, twenty-five actions within the set time limit is more than enough. Even if it isn't, at that point four seconds isn't going to seem too long.
This change is directed solely towards players who use Auction House addons. Blizzard listed two reasons in their reply:
Players who use Auction House addons have an unfair advantage over the players who don't use them.
The constant activity puts strain on the game.
Players who use these types of addons do have advantages on gold making. The addons quickly scan the Auction House for certain items, looking at prices, keep track of what items go for, quickly buy items that are under-priced, and create auctions. Players without these addons cannot keep up in the market with players who use them — but then, players who don't use raiding addons can't compete with those who do, either.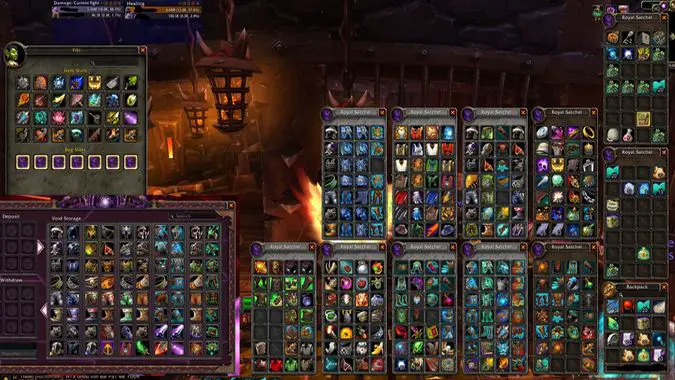 The following day, these changes were "significantly relaxed." This appears to be in response to the community outcry. They said the only action that continues to invoke the longer response time at the lower threshold is canceling an auction.
It will be interesting to see if Blizzard makes further changes, and if they will continue to make moves to counter the Auction House addons. If it is truly about the Auction House system, and the addons degrading the game, then they will have to make changes to ensure the game experience isn't affected. Deterring players from using addons may not be the best solution to the issue, and the long-term changes to their system should be looked at immediately.
If this is truly Blizzard concerned about some players having an advantage over others, this does seem an odd approach. To put in this change, without any communication, not even a note in the patch, violates a certain trust with players. And to take on an issue that has been part of the game for nearly its full fifteen-and-a-half years, without community discussion, feels like they're trying to be sneaky and didn't expect anyone to notice — the WoW community notices everything.
Let's hope that this is something Blizzard will continue to address in posts with transparency before pushing through any more changes.