The Queue: Oh snap!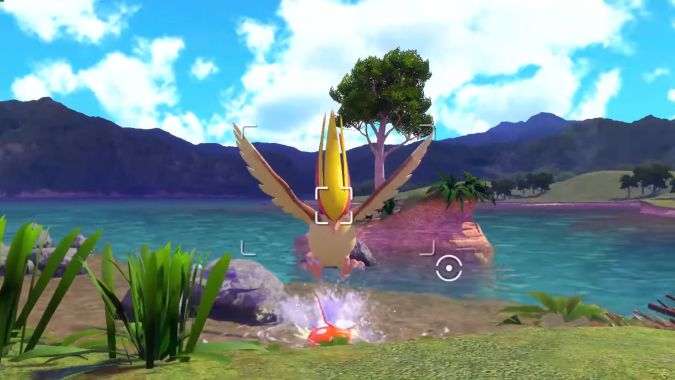 I don't know about you guys, but I am SO excited for New Pokemon Snap (even if they definitely could've given it a catchier name). It's seriously been on my Switch wishlist for years. I am gonna snap so many 'mons when it's out.
But enough about that. Let's talk about something more immediately in the future. The Last of Us: Part Queue.
…Okay not really. But I wanted to fit that joke in here somewhere since the game comes out tonight.
---
WARLENBRONZEBEARD WANTS TO BLEND REALITIES:
What real-life reality TV show would you like to see ported to WoW? Like an episode of Hoarders for a bank alt that has just no space, or an episode of Intervention for a Lifetap-addicted warlock, or an episode of Survivor for a Warsong Gulch match…
So, wowcrendor already made a fantastic video parodying Ghost Adventures. I'm not really sure I want anything more than this. I don't actually watch a ton of reality TV shows, but I freaking love Ghost Adventures.
---
FUZZYBUNNY ASKS ABOUT SHADOW PRIESTS:
Ok, I thought of a question.
Q4tQ: Wouldn't it make sense for Shadow Priests to have an ability that allows them to slip through the shadows (a stealth ability) that would also allow them to Invisibility from combat for a short time?
You're actually describing something remarkably close to Spectral Guise, which Shadow did have for a short while. I actually like the way that one works because it doesn't step on the toes of Stealth classes (or Mages with Invis) too much. Void Elves also have Spatial Rift that allows them to sort-of Blink using Void powers. It's further away from what you described, but still in a similar vein of slipping through the shadows.
So, in short, yes, it would make sense — but if we ever got that sort of thing back, I'd hope it would be closer to Spectral Guise and less like a copy of Stealth/Invis mechanics.
---
NEIL JUNG ☮ GETS THEIR THIRD MITCH QUEUE APPEARANCE:
QfM: How many of the allied races do you have unlocked? I have a grand total of two. It's possible I'm not a hardcore gamer.
I had to double check — I have all but Dark Iron Dwarves and Mechagnomes. Not too surprising, given I don't play my Alliance characters all that much. But hey, there's nothing wrong with not having them unlocked! I may have plenty of them available, but I don't ever really play any of them. You can be hardcore in one aspect of the game and completely disinterested in another — the latter doesn't take away from the former at all.
---
CAPTAIN ROXXII WANTS TO KNOW ABOUT CUSTOMIZATION:
What ideal customization option would you like to see added to the game?
Color wheels. I don't really care what aspect of a character it applies to — I mean, ideally, color wheels would be all over the place — but I'd love to be able to fine-tune the hair, eye, skin, fur, etc. colors of characters on a more granular level. I understand why WoW doesn't have these, but I'd still love to see them… if for nothing else, a color wheel for eyes would make me happy.
---
SPENCER MORGAN ALWAYS HAS AN INTERESTING VIEW OF THE WORLD:
Who is the definitive "big spoon" of WoW?
I assume you mean in the cuddling sense and not the Hertzfeldt sense. And if that's the case, uhh… Tyrande. Or Wrathion. Mostly because their partners (yes, Wrathuin is my headcanon) refuse to be anything but the little spoon.
---
ARTHONOS ASKS ABOUT SOME MURKY TERRITORY:
Q4tQ: What are your thoughts about early marketing trailers differing from the final product? Marvel has become the front runner of this practice, generating entire CG characters or filming scenes just for the teaser trailers. Now this practice is starting to enter the video game realm, with character A shown interacting with character B in a trailer, but in the actual game it is actually character C. Do you view this practice as necessary to prevent spoilers? Deceptive enough to call it false advertising? Or are these changes just a result of companies trying to get us excited for a film / game that is still in the middle of development and going through multiple revisions?
This is one of those things that I think is easier to judge on a case-by-case basis. With that in mind, here are a few points I think are worth noting:
Pre-release trailers (especially early ones) can completely differ, and that should be expected.

Caveat: If any trailer at all shows off a "major feature" and that feature gets cut, the devs should still communicate that.

Anything marketing as a release trailer or a final trailer or whatever should be representative of the final product. If your launch-day trailer shows off something not in the game, that's grounds for players being upset.
Small edits (like removing Infinity Stones from Thanos' gauntlet) to avoid spoilers are okay, but if you're going to need to change something drastically, maybe just try to not include that.
Again, it's hard to really generalize here. I fully expect information I see at BlizzCon, E3, etc. to change before release. If there's a specific aspect of a trailer that players are getting REALLY hyped over, I think it's on the devs to recognize that and address as needed if said aspect is going to be cut.
---
ARTHONOS, DON'T WORRY, THERE'S STILL TIME:
There was a single change to Shadow on the Alpha today; SW: Death now hits for 100% more damage on targets below 20% health. I should feel happy we got a change, but at the same time feel like this blew my theory out of the water that Blizz was working on a major revamp behind the scenes, which is sad.
I wouldn't use that change as grounds for dismissing the idea of Shadow getting bigger changes down the line. Blizzard's already said Shadow things are on their radar, and they wouldn't say that if they just meant they were changing Shadow Word: Death back to one of its older iterations. Blizz has been pretty good about outlining specific class changes in individual posts, and since we haven't had one for Shadow yet, I wouldn't count it out for changes.
That said, I also caution setting expectations too high. Bigger changes are likely to come, but they may not align with what you expect to see. Such is the nature of class changes.
---
DOMEHAMMER ASKS A FUN QUESTION:
What is your most enjoyable form of maintenance you do on a character? For me its cleaning out inventory/bank/void storage to make space. My main went from usually 2-4 slots of inventory to almost 20 slots open now.
I think I'm with you there. Especially when it comes to my reagent bank, I tend to hoard things because it's so easy to auto-dump a ton of materials in there and not think about it. Then, over time, it piles up more and more. When I finally step in and clear things out, it not only feels nice, but I also tend to make a decent amount on selling things on the AH.
Another thing that I admittedly haven't done in a long time is updating my UI. I haven't changed mine in ages because I like where it's at, but moving things around, using Dominos to size and change the transparency… it's always nice to go from using 50% of your screen space to only using like 20%. (Those numbers are totally off the cuff, but you get the idea.)
---
KALCHEUS THE FLUFFY KNOWS I SEE ALL (EXCEPT THE D&D STREAM):
Q4tQ Are you planning to watch D&D Live on Thursday?
I am not. Sorry!
That's all for today! I hope you all have an amazing Thursday. We're almost to the weekenddddd!