When will WoW Classic Phase 5 start? Be ready to open the gates of Ahn'Qiraj in July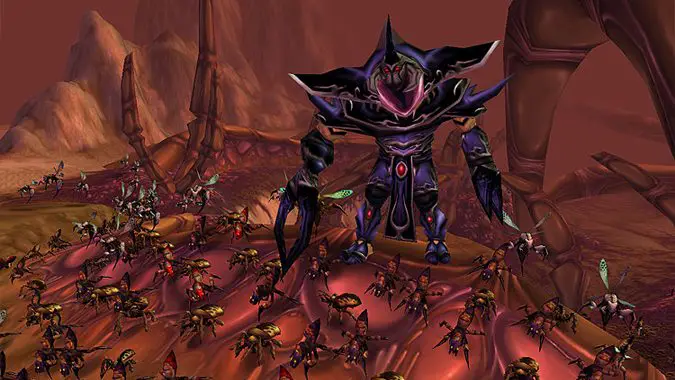 WoW Classic's massive Phase 5 is gearing up to go live very soon. The patch will introduce the Gates of Ahn'Qiraj event and all its intended bugs. It's a big event that a lot of veteran players have wanted to relive for years, and it's only a month away, because will arrive on July 28 with the weekly raid reset.
Phase 5 will kick off with the release of patch 1.13.5 earlier in July — Blizzard hasn't specified a date — and the race for the raid will launch at the end of the month. The Gates of Ahn'Qiraj event will take a major, server-wide effort to collect resources to open up the gates to the 20- and 40-player raids. But only a handful of players will be able to complete the Scepter of the Shifting Sands quest chain to ring the gong and open the gates themselves.
And once the gates are open, the bugs will be out in the loose with a massive world event — or possibly a huge lag-fest, if the vanilla launch is any indication.
Part of the fun of Phase 5 will be watching the progress of each server as they get closer to opening the gates. Surely the big guilds will have a lot of this planned out, but the final parts will be a blast to watch on Twitch. After all, this is the event that a lot of people cite as one of WoW's defining moments as a tremendous MMO. Given the way the previous phases have worked out, the biggest, most coordinated guilds will probably finish the event in record time compared to the past.
But you'll find some other changes in Phase 5, too. If you want to dig into the nitty gritty of the loot changes for Phase 5, you can check out Wowhead's guide. A lot of the regular dungeons will get upgrades, so be ready to look for groups to pick up the dungeon set gear. And if you haven't quite made it to level 60, I'd say this is an excellent incentive if you want to see a pretty historic moment for  the game.