The Queue: Deja Nintendu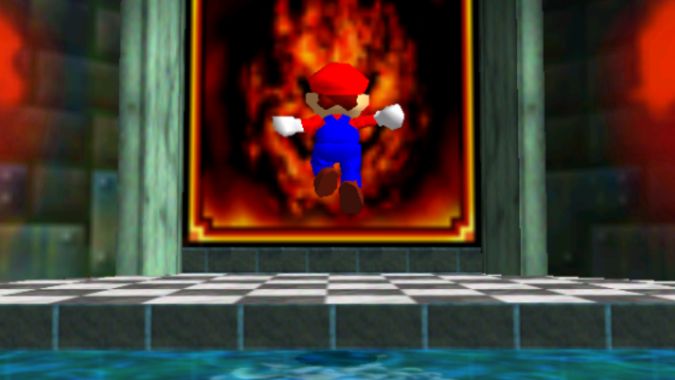 Music and Nintendo. That seems pretty "Mitch," right?
Yeah.
Now, let's Queue.
---
GLOWING METEOR CARROT REMINDS ME THAT ODYN EXISTS:
Now that the old gods are all dead, do you think Odyn is content with our worth?
Hahahahahahhahahahahaha….
No. That guy's never satisfied.
---
MISTAH JAY HAS A FITTING QUESTION GIVEN THE LAST ONE:
Q4tQ no2: Do you think any of the Old Gods are actually dead?
I don't think most of them are dead, but I'm a bit iffy on N'Zoth. We defeated him in a way unlike how we've defeated the other Old Gods — we blasted him with Azerite and made him (seemingly) asplode. Then again, that could have been all part of his plan.
So yeah, bit iffy on N'Zoth. But C'Thun and Yogg? They're still around — we've already seen evidence of it. When they actually appear and in what capacity is a whole different story. I wouldn't expect anything major from them until at least after Shadowlands, if not even later than that.
---
CHRYSYNTIDE AND CORHIANNE TAG-TEAMED A QUESTION:
Chrys: As a vegetarian, what would be your perfect WoW meal?
Me: Like, a recipe from in-game made IRL? Or coming up with my own recipe based on WoW items?
Chrys: The first.
Cor: I'll ask the second.
For starters, there weren't all that many vegetarian food options given the in-game recipe list. Mists of Pandaria cooking by far offered the most options. But after narrowing it down, I think my perfect meal would be…
Now, if I were making my own recipe? It would definitely involved a Dalapeño Pepper. After that, I'd probably sauté whatever other veggies I could find on the Pandaria farm (except mushrooms…). Then I'd add all those veggies to an omelette made from some Northern Eggs*, toss in a bit of shredded Dalaran Sharp, and call it a day. So I guess my perfect meal is an omelette.
…I'm probably forgetting a whole bunch of things that could work for cooking, but hey, it does sound pretty good.
*As a vegetarian, I still eat eggs.
---
LUOTIANX ALSO ASKED ABOUT COOKING:
Which WoW character would win a cooking show?
Someone in the comments (sorry for forgetting who…) said Nomi would win by virtue of setting everyone else on fire in the process of attempting to win. I like that answer.
But if I'm giving you my own answer? Chromie has already won.
---
FUZZYBUNNY HAD A QUESTION ON LOOKS:
Here's a new question:
With new character customization will I log into WoW and find that my toons look different like they did after the character revamps, or will they not change unless I go to barber shop? Will my main's blue eyes look different than they do now?
The short answer is that I don't think we'll know for sure until we're able to transfer our characters over to the beta.
The longer answer is anecdotal. Back when the alpha first launched, I made my Priest the way I always make my Priest. I'm pretty tied to my look, so I usually go for the same thing, and I've put it together a bunch. A few weeks later, Forsaken characters were locked while Blizz worked on revamping their customization options. When they finally unlocked them, my Forsaken looked a bit different. The skin tone was a bit more green, and I think some of the facial details were different.
My guess is that the skin tone associated with "Skin Tone Selection 6" changed to "Skin Tone Selection 8" (or something), but Blizz didn't code it to auto-fix itself, and I ended up with the new "Skin Tone Selection 6" instead. My original skin tone is still an option, but it just wasn't associated with the same selection number.
Will this get fixed before things go live? Probably! I think it would be a nightmare for Blizz if suddenly the playerbase logged in to find their characters looking completely different. But it's also why we have tests — we'll be able to figure out more and fix what's needed as the beta goes on.
---
MISTAH JAY WANTS TO MAKE INSANITY MORE INSANE:
Q4tQ no1: Should Insanity mechanics against the player be able to "affect the computer playing it in some way", in a similar vein to what Eternal Darkness did back in the day*?
Video examples: https://www.youtube.com/wat…
addendum: minor effects like bleeding/changed paintings or statue heads that turn to look at you are "real" in the sense they are in the actual room. It's only big effects like sinking into the floor or losing controller function as you die to zombies that get sectioned off
So, for those who don't click that YouTube link, Jay is referring to effects where, say, your system gives you a fake BSOD or pretends to shut off right in the middle of a fight. Basically, stuff to make it appear like something other than the game broke.
As much as I like this mechanic for Eternal Darkness, I don't think it would work well in WoW. The player base is just too large, and this sort of thing doesn't really fit its tone the way it does Eternal Darkness. Again, I love the mechanic, but I don't think it would work well in WoW. (Can you imagine the forums?)
Now, what I would like to see as far as Insanity messing with us are more things like the bombing quest in Uldum. You know, the one where you're bombing the heck out of Old God minions only to have someone snap you out of it and inform you that you attacked your own allies. I genuinely didn't expect that when it happened, and I feel like there should've been more of that.
---
ARTHONOS ASKS THE SAME THING I ASKED THIS MORNING:
Q4tQ: Did the Shadowlands presentation meet, exceed, or fail to meet your expectations? I know some people speculated like wild, but I tried to keep mine in check. I liked the in dept explanation of all the different end game systems, but was sad they didn't talk about the state of the classes. No cinematic or warbringers animation at the end was a bummer too.
Well, we got a heck of a lot more than I expected, that's for sure. But at the same time, we didn't get the few things I did expect us to. I thought we'd get a release date for sure, and I half-expected some sort of cinematic. I was also pretty confident we'd get some details on the pre-expansion event.
But even though those are all pretty major things, I'd still say it exceeded my expectations.
---
ENO ASKS ABOUT ICE CREAM!
Mitch, do you like ice cream, and if so, what flavors?
Oh right the game… how do you feel about the reveals? That works, right?
I'm a blue moon man, myself. Apparently it's a Midwest thing, though, so it may not be something everyone's had.
---
ELAINE DE SHALOTT , I MAY BE ABLE TO PROVIDE A LITTLE MORE INFO:
Yesterday's comment: Oooh. Two questions answered. Sad the one about the mount being unclear. With beta going live hopefully we'll get an official comment on what is being removed soon. I might pay for a carry, well two, if this one is going away.
Original question: I posted this in another article but, QftAlphaQ: Can you tell from the Alpha if "Through the Depths of Visions" and the Black Serpent of N'Zoth mount will still be obtainable?
So, I got curious when I saw this and decided to do some digging. I think the reason Rossi wasn't able to find the achievement via searching is because follow-up achievements don't actually appear unless you've completed the first achievement. In this case, that means he would've needed Reeking of Visions complete for the search to work (which he wouldn't, because premade). It also appears that N'Zoth's invasions are still happening, which means you can farm Vessels to run Visions.
Now, none of this means the mount is guaranteed to be staying, but it's at least a sign in that direction.
That's all for today! Please ask lots of questions for Liz <3