The Queue: Sorry, we're only talking about dogs today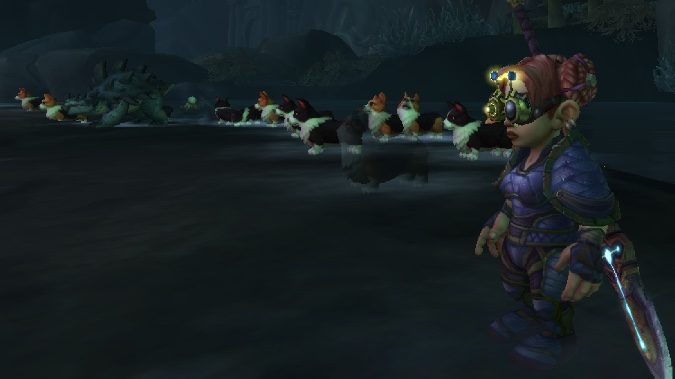 Okay, maybe we'll talk about a little more than dogs, but we're definitely spending some time talking about dogs.
---
SPENCER MORGAN ASKED THE MOST IMPORTANT DOG QUESTION:
Q4tQ: why is dogs?
post dog content for Liz
My frozen heart has melted (a little) under the beauty of all of the dog photos that showed up in yesterday's Queue.
So why is dogs? The fact is that we don't really deserve dogs. They're loving and loyal and they are our friends no matter what. It helps if we feed them lots of treats and take them for walks and give them plenty of playtime and move out of their favorite spot on the sofa… but they're always our friends no matter what.
How many people, human people, can you say that about?
So, really, we don't deserve dogs. But sometimes we need dogs, and that's why they're here. We need them, they know we need them, and so they show up for us and support us and love us every day.
TLDR: Dogs. We don't deserve 'em.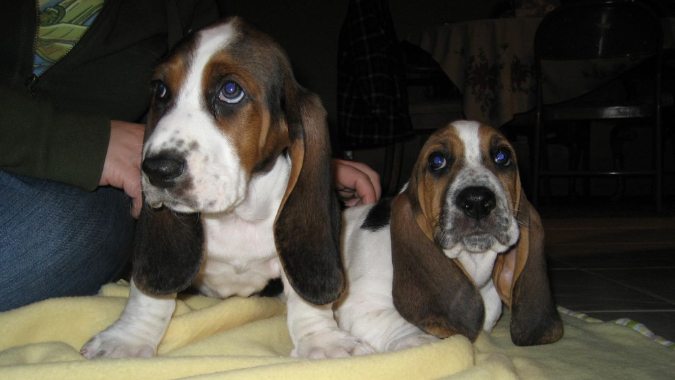 ---
SPENCER MORGAN ASKED ANOTHER DOG QUESTION:
Q4tLiz: do you refer to Abigail as "crabby-gail" when she's being sassy?
When she's being trouble, I simply refer to her as "trouble."
She doesn't deign to respond to the name, though.
---
CAPTAIN ROXXII ASKED:
Q4TQ: If you were stuck in an infinite time loop where you couldn't die but could still feel pain and always had to relive the same day, what would you do?
Read every book in the library
Infinite spa days (possibly alternate with other days, for variety)
Finally get around to learning to play an instrument (sorry, Mom, I never took my piano lessons seriously enough as a kid)
Watch everything on Netflix (and probably have regrets)
Replay my favorite video games (because there will never be a new game ever again)
A one day time loop is a real problem for gaming, though. Because so many games are based on progression, which would be wiped at the end of every day as the loop ended, your gaming abilities are limited. They all have to be things you could do from start to finish in a day. That nixes playing things like WoW which are all about building up your character and things like Pokemon, Animal Crossing, or even Minecraft which are all about collecting and creating. Instead, we have to focus on the things you can play through in one loop, which really limits one's options.
Books, though, are eternal. Excellent entertainment even in the worst sort of time loop.
---
SIBYLLE ASKED:
QftQ: Which is your favourite expansion cinematic? I don't mean cutscenes at the end of quest lines, but the introductory ones we usually get to see at the reveal and from the WoW launcher.
I may be hopelessly nostalgic, but I really like the original (vanilla) cinematic. That night elf running through the forest and then turning into a cat, got me starting a feral druid and never looking back. Honorary mention to Mists, especially with that afterthought video they published something like a year later.
So what's yours?
I have a soft spot for the Burning Crusade cinematic, which models itself very much on the original game cinematic — far more than any of the rest. I don't think it's the "best" cinematic, but it was the game's first expansion and featured the game's first new races. There's something marvelous about firsts.
And perhaps part of my fondness is because I immediately picked up a Blood Elf Paladin, which I still play today. I saw Blood Elves in the trailer, and then I had to go play one.
Not that I'm still bitter about Gnomes never getting a spotlight in these cinematics… but okay, I'm still bitter about Gnomes never getting a spotlight in these cinematics.
---
KALCHEUS THE FLUFFY ASKED:
Going off the time loop question: what would be the best and worst place to be stuck in a time loop? Would you want it to be when you're on vacation somewhere? Would you want it to be with or without your family?
It has to be somewhere sufficiently urban to have a good library and a nice spa.
---
KALCHEUS THE FLUFFY ASKED:
Q4tQ Are you watching/participating in the Castle Nathria beta testing?
Nah. I'm actually not a huge fan of testing and watching the endless iterations and tweaks. I'm much more interested in seeing what things look like in their final form, and we're a long way from that.
That's all for now everyone. Have a pleasant Friday and a good weekend — and don't forget to pet your dogs.