WoW
Jul 31, 2020 6:00 pm CT
New and improved weekly chest will make it easier to get the gear you want in Shadowlands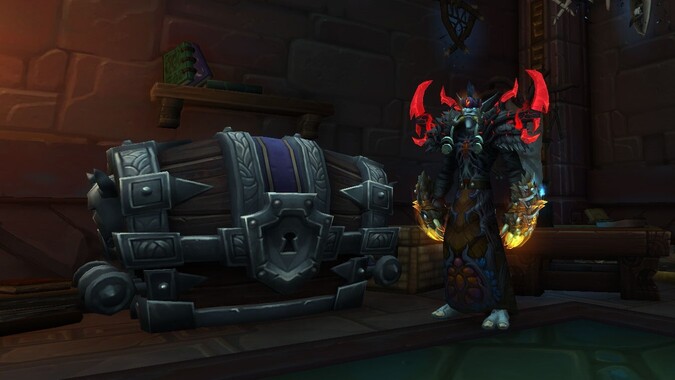 The weekly reward chest in Warcraft first showed up in Legion, where once a week you would get a reward based on the highest Mythic Keystone dungeon you completed. Battle for Azeroth kept the box and added a second one for players who earned 500 Conquest Points that week. The boxes are great for getting a guaranteed piece of gear for your spec, but they have their drawbacks too.
First, the pool of potential items is huge — good luck getting just the one item you want out of a list of every dungeon reward for your class. And second, though there's some bad luck protection in place, it's still possible for you to get an item for the same slot multiple weeks in a row. Blizzard has heard our complaints and in Shadowlands they'll be expanding the system in order to give us a better chance to get gear that we want.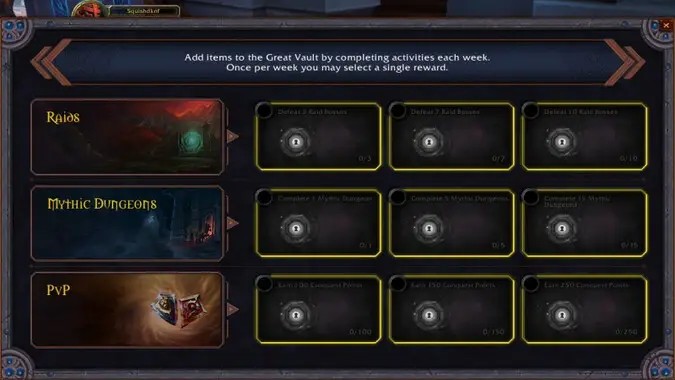 In Shadowlands, Blizzard is consolidating the PVP chest and the Mythic Keystone chest, and adding raiding into the mix as well. As you complete various activities you'll earn an extra choice for the loot you can choose each week.
You'll still only get to choose one piece of gear. But if you go all out and ran a ton of dungeons, cleared the raid, and collected a bunch of Conquest points you'll be able to choose between nine different items! They've even planned for the possibility where none of the rewards are something you want. According to Lead Game Designer Morgan Day, you'll also be able to choose none of the rewards in favor of getting a nice pile of whatever the valuable currency is at the moment.
This is such a great change. It rewards you for completing more objectives in a week and brings back a weekly reward for raiders. I missed the raid caches from the Warlords of Draenor and Legion mission tables. They were a nice way to offset an unlucky week in raiding — more importantly, they were a great source of transmog items for me.
Once Shadowlands rolls around, you'll never open your weekly chest only to find disappointment. At worst, you'll be able to stock up on the latest currency.