Get in loser, we're going to Theros — the Blizzard Watch D&D crew takes on mythic D&D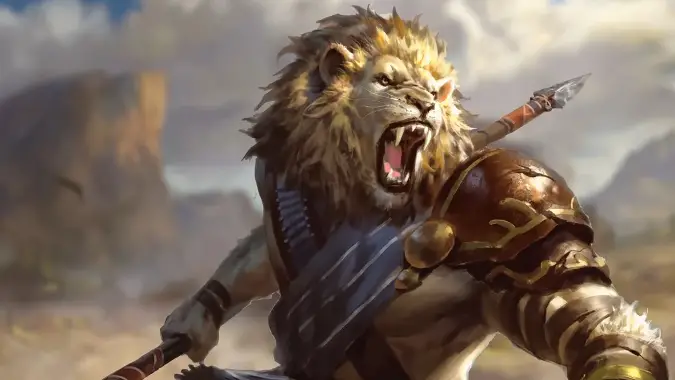 We're rolling back into the D&D shenanigans with a special Mythic Odyssey of Theros one-shot. Theros, as you may know, is the new Greek mythology campaign setting for Dungeons and Dragons, which originally appeared as a setting for the Magic the Gathering game. Theros is a world where the gods are a lot more involved than in other settings, where players engage in a world of myth and magic and anything can happen. We'll be streaming on our official Twitch channel this Saturday, September 12 at 2:30 PM Central, and we hope you can come join us.
Since it's a one-shot, we won't be seeing our usual cast. Our players for the upcoming game are:
Andrew Powers will be playing Sarticaes the Centaur Fighter
Liz Harper takes on the lore of Lyesmera the Leonin Cleric
Anne Stickney becomes Kixapos Kel the Centaur Ranger
Cory Taylor uses hooves and wild magic as Stavros the Minotaur Sorcerer
Joe "Lodur" Perez stamps through the mazes as Agapios Steelhoof the Minotaur Paladin
And of course, there's your friendly Dungeon Master, me. I can't tell you what we'll be doing — for one thing, most of my players work here and will read this, and also it's Dungeons and Dragons so there's always a bit of the unknown as your players make decisions and spin the story in directions you don't expect. But I can tell you that there may or may not be a mysterious island, a lost temple that may or may not be crawling with creatures, and a prophecy that our group of heroes may or may not fit the bill for.
I'm personally very excited that we have a group of two Centaurs, two Minotaurs, and a Leonin. Nobody went with Human, nobody tried any of the more mundane options, it's straight to ponies and cows and a lion for this group. I'm so proud. And I'm going to make them climb a lot of stairs.
Again, it's this Saturday, September 12 at 2:30 PM Central. In case you're curious about our previous Dungeons and Dragons episodes, our main campaign is up to 13 sessions now. We have them all here for you as well to listen to, if you like madcap D&D excitement.