The Queue: Plain to see again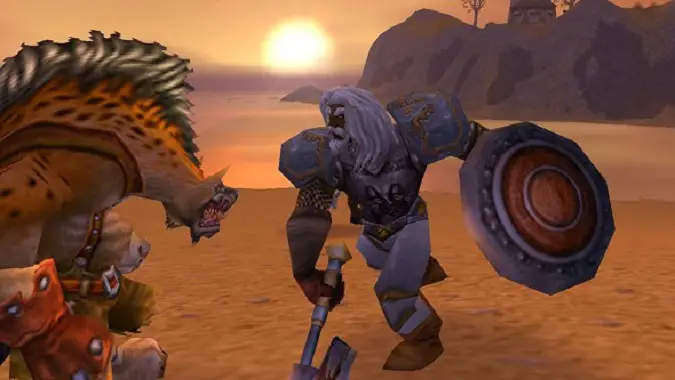 Well, well, well, if it isn't The Queue. How long's it been since I last saw you? Oh, right. Not that long, actually. Regardless, I hope you've been well in these couple days since we last talked.
If you haven't, might I suggest a Queue in these trying times?
---
ARTHONOS WANTS TO KNOW MY PLANS:
Q4tQ: How are you planning to handle Shadowland's launch day/night? Are you going to try and hop on the minute it goes live and play for hours? Or do you go to sleep early and wake up in the early morning, hoping to log in right when the all nighters get so fatigued they pass out?
My plan for October 26 is the same plan I have for every expansion launch: Get an unhealthy amount of caffeinated beverages and some snacks, then play right when the expansion launches and continue until I hit max level. I know it's not for everybody, but my favorite part of new expansions is leveling to max level as quickly as possible. It's something I've been doing since Wrath, and I don't really plan to stop.
And before you say it, I've seen plenty of the story by leveling on the beta (and because knowing that stuff is just sort of part of the job), so I'm not really missing out by zooming through the quests.
---
GLOWING METEOR CARROT HAS A TRICKY ONE FOR ME:
Can you explain the plot of every main entry Final Fantasy game in a single sentence?
Uhmmm… I don't know, but I can sure as heck try!
"But it wasn't actually the final fantasy."
"World is in danger but a group of heroes save it."
"CHOCOBOS!"
---
ROXXII APPEALS TO MY EMO TEEN SELF:
Side Question: Best Emo Album of the 2000's.
I guess it sort of depends on what kind of "emo" you're going for. Are we talking sad, poetry emo like Dashboard Confessional or Bright Eyes? Angsty yet slightly pop-punk emo like Fall Out Boy or Taking Back Sunday? Or just plain goth/dark emo like My Chemical Romance?
For me, when I think of emo albums, it's that last one that comes to mind. I don't know the first album as well, but Black Parade and Three Cheers both fit for different reasons. I'd probably have to give it to Black Parade, though, just because it's a bit more well known and (to me, anyhow) seems to have left a bigger overall impression than their other albums.
But again, totally depends on your specific flavor of emo.
---
ARTHONOS NOTICED MY HEADER LAST WEEK:
Also given your header image last week, I'm assuming you picked up the Mario 3D collection. How would you rate each game? Personally Mario 64 held up better than I was expecting, even if it was much shorter than I remember. Sunshine is not faring so well and I'm losing interest, but Galaxy is as great as I remembered.
Heck yeah I picked it up! Mario 64 is frequently the game I list as my favorite video game of all time, so it's hard to answer without an obvious bias. I agree that it's shorter than I remembered — I beat it within a day or two, and I'm sitting at about 80-some stars right now putting in not a whole lot of time at all.
The other two games? I haven't actually jumped into yet. I'm excited to play Sunshine, because it's one I haven't played since it first game out. Maybe it won't hold up as well, but knowing myself, I'm pretty sure I'll still love it, especially for the setting and levels. And I have no doubt Galaxy will be as fantastic as ever. Especially in the face of Galaxy 2, I love Galaxy's spaceship hub. It wasn't really the same when the sequel switched to a grid-like approach to level selecting.
---
MISTAH JAY [STILL NOT A MOD] WANTS TO KNOW HOW I'D MAKE WOW FUN AND DUMB:
Q4tQ: What would you patch into legacy content for any QoL or dumb reason?
I would give Monks the ability to suplex the trains in Blackrock Citadel Foundry
Okay, well, I'm going to take a bit of liberty with your question here and suggest how I'd love to add stupid fun to the new Heirloom bonuses: As a 6-piece bonus, I'd make it so characters who were leveling 1-50 would randomly turn into the giant Katamari ball from Gnomebliteration and just mow down enemies for 10-15 seconds or something.
Of course, there's no way Blizzard would do something like that, because it would mean you'd hit 51 and feel incredibly underpowered, and as we've learned in the past, players don't like that.
---
MISTAH JAY [STILL STILL NOT A MOD] BRINGS BACK A CLASSIC (SORT OF):
2FactionsEnter: Cenarion Circle vs Ardenweald
Do I have to pick? Druid things really aren't my aesthetic. Okay, fine. Cenarion Circle because it reminds me of vanilla WoW and spending a lot of time in Silithus.
---
RED IS A MOD AND HAS THIS QUESTION AND GETS A TOTALLY GREAT ANSWER:
What's the quickest way to get to Blackrock Mountain for each faction?
For Alliance, I assume porting to Ironforge and flying.
For Horde… porting to Undercity and flying? Surely there's a better alternative that I'm blanking on
Last Relic of Argus. Sure, it won't work 99% of the time… but the 1% of the time it does, you'll be to Blackrock Mountain quicker than ever!
---
SIBYLLE WANTS TO THINK ABOUT ANNOYING THINGS:
QftQ: What's the most annoying monster "aggro/attack sound" in WoW?
What I mean is the equivalent of a murloc's "Mrglglrglglglglglglgl!" when they aggro. Or the human male's "ha!"
I went to Mechagon with an alt today and realised that I despise the trogg's "Oooaaaaooorrrgh!" when you fly too low in their area. Gah.
Any "favourites" or least favourites? Could be a boss, too.
Ooooh, this is a good one. It's also one of those questions where I'm always going to feel like there's That One Thing that I'm totally forgetting about. All the same, I'm gonna give it to the Gnoll aggro sound. It's probably not the worst of the worst, but it's still pretty memorable, and hearing it immediately makes me think of two things: Gnolls running away when they're low on health and then making my life a giant pain, and also the fact that I'm being beaten up by something that has just about as many polygons as the old Prairie Dog model. (This isn't me saying the Gnoll model needs to change, btw. I like it a lot, but it always tickles me just how outdated it looks.)
XT-002 in Ulduar ("New Toys?!…") or Rotface ("WEEEEEE!") are also both pretty notable, though they're more fun than annoying.
That's today's Queue! I hope you all have a great day and an even greater weekend! Leave lots of questions for Liz, please :)