WoW
Sep 30, 2020 4:00 pm CT
Look back on your Battle for Azeroth raid and dungeon stats with Raider.io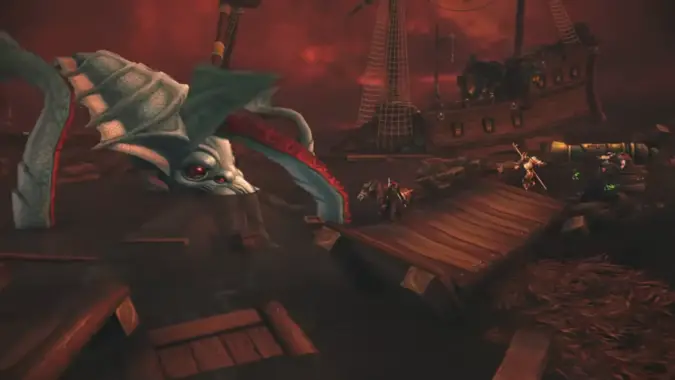 The end of Battle for Azeroth is just around the corner. It's been two fun years of running Mythic Keystones and killing bosses, but have you ever found yourself wondering just how many bosses you killed, or how many dungeons you conquered? If the answer to that is yes Raider.io has the tool for you!
Just make an account on the site and you'll be able to see all those details for all of Battle for Azeroth! But not just those, you'll also get to see the percentage of times you completed dungeons on time, how long it took you to clear the last boss in a raid, and even what your most nailbiting finish in a keystone was. On top of that, they also show you who you ran the most keys with, broken down by seasons. Just don't tell your friends if they didn't make the list.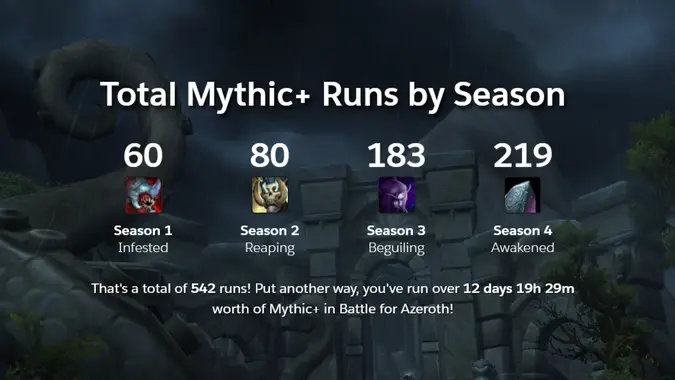 I love getting this kind of information. It's a fun way to reminisce with friends about how our expansions went. I found out that my guild took almost the same exact amount of time to clear Heroic Ny'alotha as we did with Eternal Palace — 26 days with only an hour and eight-minute difference between them. I don't know what to do with that knowledge, but I really like knowing it!
It's also great to see that 85% of the times I went into Waycrest Manor and Freehold we completed those on time. It feels nice to know that I had a good handle on those dungeons and could shepherd my groups towards success. Unlike that gross Siege of Boralus dungeon, where I only made time 40% of runs — man, I didn't like that dungeon.
If they do this again at the end of Shadowlands I'd like to see it expanded a bit more. Give me the top 10 closest finishes, not just the one. Even though my one was pretty impressive — I finished an Underrot with 2.5 seconds remaining on the clock. Figure out if there's a way to include non-keystone dungeons into the statistics, too — I'd really love to see how many times I've been to Freehold or King's Rest trying to get those mounts. The Shadowlands version of this is still far away though. Until then just remember that your true raider.io score is the friends you made along the way.