How much do you play Overwatch outside of seasonal events?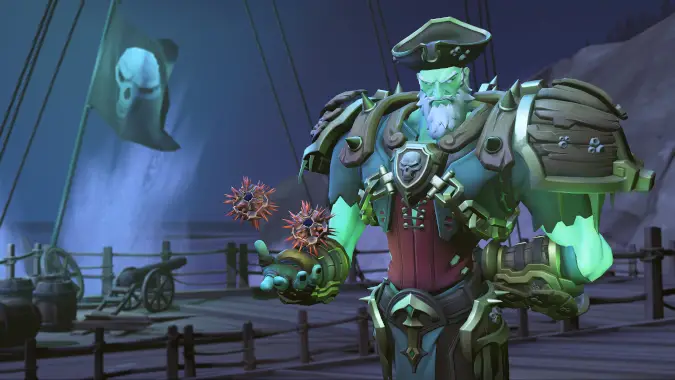 Once upon a time, you couldn't tear me away from Overwatch. My household played so much in that first year after launch that the ultimate meter got burned into our TV. Then, around 2018, I stopped caring. It practically happened overnight. Overwatch had been a beloved, favorite game, and then one morning I barely gave it a thought. Maybe I'd notice a slideshow or a tweet with the new skins during a seasonal event and that'd be enough to lure me back for a week. But when the event wrapped up, so did my interest.
Sadly, I'm not alone in this experience. Several other people I've talked to have shared similar tales, transitioning from hours-long match marathons to ignoring the game for months on end. If it weren't for Blizzard's art team delivering clever, creative skins for each event, it seems like there wouldn't be much to pull us back.
Personally, I feel like the root of the problem is that Overwatch began as an accessible shooter for all, but over the years has been shifting to focus on the players with the highest SR. And I get it — the dollar amounts at play in an operation like Overwatch League offer the financial stability that a dynamic game-as-a-service needs to keep releasing new skins, new voice lines, and new animations, not to mention supporting the less visible and more thankless jobs like playtesting or community management, plus all the work going into that whole sequel business. I don't begrudge Blizzard the decision to skew pro. I just wish that it weren't a decision that alienated so many of us in the process.
What's your relationship to Overwatch these days? Are you only in it for the sweet skins during events? Do you want to spend more time playing, either to push your SR ever higher or just for kicks? What's keeping you away from Overwatch and what brings you back?