What is your Blizzard account worth to you?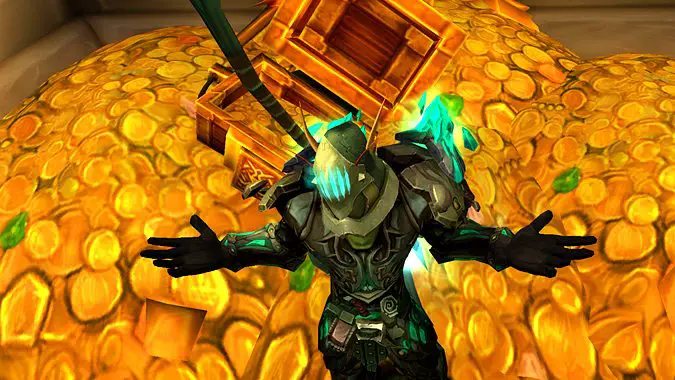 If you work closely with an IT department, you've probably been hearing a lot about ransomware lately. For those who don't know, a ransomware attack results in your computer or servers becoming encrypted and the only way to get the information back is to pay the hacker responsible. It's a particularly insidious attack because even if you have solid disaster recovery plans and an intelligent backup process, the downtime required to restore operations may cost you more than simply paying for the decryption key. It's a hard choice for many companies and individuals whether to meet the demands or attempt to recover.
Which brings me to the title question: How much would you pay to get your Blizzard account back if held hostage? The game would still exist, but you'd have to start from scratch with your account. It's a tough question for me to answer because it's hard to place a dollar value on time no matter what the Goblins suggest. Sure, I could tally the money spent on expansions and game time, and also shop services and collectibles. I could even try to calculate how much real money my gold translates to, but that still doesn't answer the question, because there are many things you can no longer acquire — even if you think Blizzard shouldn't be removing content, the reality is that you can't get a Harpy Hide Quiver in retail World of Warcraft anymore.
Of course, that's just World of Warcraft. My son would probably stop speaking to me if we lost all the Overwatch skins he's unlocked the past few years, and while I would have zero issue paying $10 for the Magni Hearthstone skin again, all those little splurges add up. I'm a firm believer in sunk costs, but I can't help but cry at the thought of losing the first boar I ever tamed on my hunter.
I don't think we need to stop at Blizzard, though, as it's a good question for all of your gaming accounts.  If you're a Guild Wars 2 player, you can use gw2efficiency.com to actually calculate the real dollar value of your account, and I can assure you that despite the loss of what I've acquired over 7 years, I would not spend $3500 to get my account back — although admittedly it does help that Guild Wars 2 does not tend to remove things from the game like World of Warcraft does. The other big consideration for me would be my Steam account, and I'm pretty sure I'd have zero hesitation at abandoning it and the hundreds of game in my backlog. I'd rebuy Civilization VI and other faves at the next sale for my new account, but it'd be kind of a relief to no longer wonder when I'd get around to all the other games.
What about you? How much would you be willing to pay to get your Blizzard account back? And what other game accounts would be too important for you to lose?