WoW
Nov 11, 2020 2:00 pm CT
The best rewards from the Death's Rising event (and where to find them)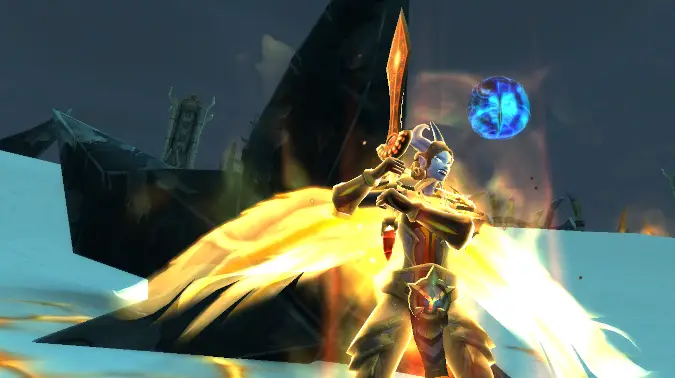 The current Death's Rising event that serves as a bridge between Battle for Azeroth and Shadowlands has a lot going on. There are rare mobs to hunt down, a famous lapdog to put back in the kennel, and oodles of Argent Commendations to collect. Why should you do any of this? Because of sweet, sweet loot, my friends.
But where and how can you get this sweet, sweet loot? Let's chat about that very thing.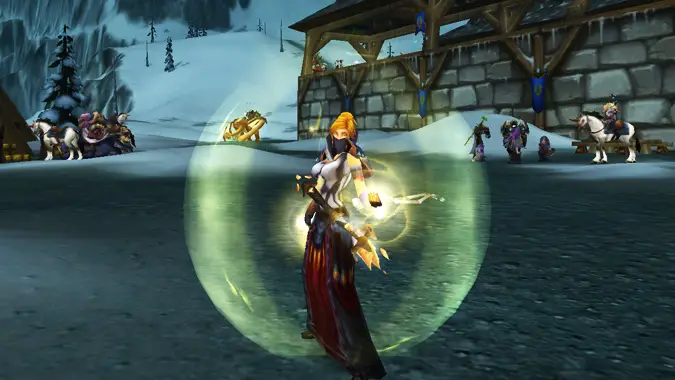 Earn gear, a bag, and a mount
There are 21 total Icecrown Rares, each of them a boss from a Wrath of the Lich King dungeon or raid, and each rare spawns 20 minutes or so after the previous one, on a rotating basis. If you're having trouble finding when these rares spawn, industrious players are maintaining a spreadsheet of rare spawn times — just remember to click the EU or NA tab to get the correct times for your region. Each rare can drop ilevel 110 gear, including Ingvar's Monolithic Skullcleaver from Ingvar the Plunderer and Severance of Mortality from Patchwerk.
One of the best pieces of loot is Papa's Mint Condition Bag, a 34-slot bag that drops from the rare mob Brohnjam, Godfather of Souls. While it's a pretty excellent drop, as it's very hard to collect 34-slot bags — I only know of one other, although there might be more coming in Shadowlands. But each of these former bosses has a few interesting items on its loot table, so it's definitely worth watching to see if there's an item for your particular class/spec on a specific boss. Also, if you kill Skadi the Ruthless, he has a chance to drop the Blue Proto-Drake that currently only drops from him in Utgarde Pinnacle.
There are also the Argent Commendations to consider. They can be used as currency, with a variety of ilevel 100 blue armor pieces available for sale at the Argent Tournament grounds.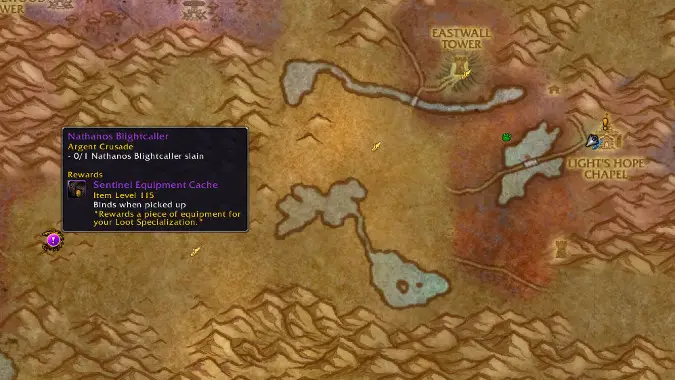 Kill Nathanos for an ilevel 115 weapon
The intro questline to get up to Icecrown involves running around getting status reports on the Argent Crusade's activities in both Horde and Alliance areas. Once you get done in the area around your capital city, you'll be given a quest to go kill Nathanos Blightcaller. It comes with a Weekly World Quest that will reward you with an ilevel level 115 weapon cache. Make sure you're set to the loot specialization that will reward you with a weapon you actually want and can use — earlier, the quest was rewarding entirely random loot and was changed to the weapon cache after some players ended up with a weapon that didn't match their loot spec.
The weapons from the cache look like Darkshore Warfront gear but are ilevel 115, so they're good upgrades for anyone in less than Heroic Ny'alotha gear.
So there you have it — you can spend Commendations on ilevel 100 gear, there are a whole bunch of rares who apparently drop at least ilevel 100 and reportedly ilevel 110 gear, and you can kill Nathanos once for a guaranteed ilevel 115 weapon, even if it isn't always the exact weapon you were hoping for.