WoW
Dec 3, 2020 8:00 am CT
What's your favorite part of Shadowlands so far?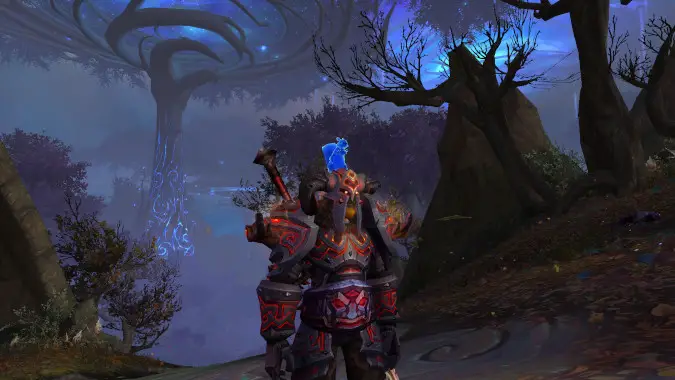 Is it questing in a particular zone? A Covenant? The new dungeons? Torghast? Listening to the dialogue in Oribos? Leveling up an alt with the Threads of Fate system? I personally find myself gravitating towards the Maw itself, I think the relentless horrific desolation of the place does such an amazing job of capturing what I would expect from such a dismal, nightmarish realm and it's quite possibly one of the best designed, visually compelling and honestly dreadful — in the best, most appropriate way — zone I've ever seen in World of Warcraft.
This is an otherworldly expansion in a way we've never seen in the history of the game. It reminds me of the initial stark, alien feel of Outland the first time we stepped through the Dark Portal, only magnified — even the "pretty" zones like Bastion and Ardenweald feel subtly alien, like they reject you in their absolute natures. These are not paths mortal feet were ever intended to walk, and there's something so perfect in their execution — in the art, the sound design, the storytelling — that all comes together to set the tone for each one. I simply can't explain it better than to say I actually believe these zones, and the Maw most of all. It is a triumph.
So what about you? What's your favorite thing in the Shadowlands so far? Is it a tiny squirrel standing on your head as you do quests? Is it watching the forces of Maldraxxus flee as you open the Primus' sealed vault? Running Necrotic Wake with four friends? Evading the Tarragrue to escape a level in Torghast? It's that squirrel, isn't it? That guy is nuts. Hah, nuts, I see what I did there.
Share with us your best moment, your most fun experience, or whatever it is you think Shadowlands does best.